Keep Your Eyes Peeled, Thousands Of Hummingbirds Are Headed Right For Delaware During Their Migration This Spring
When springtime weather finally shows up in the First State, Delawareans head outside in droves! Nobody truly enjoys being cooped up in the wintertime, so we flock to parks, forests, and gardens to take in the sounds and signs of the new season. You'll notice, too, that people aren't the only ones out enjoying the weather — soon, thousands of Delaware hummingbirds will show up to feast on the wildflowers of our beautiful state! That's right, it's time to break out the sugar water and prepare the best hummingbird feeders for the soon-to-be spring crashers. So, when will hummingbirds arrive in Delaware? Keep reading to find out!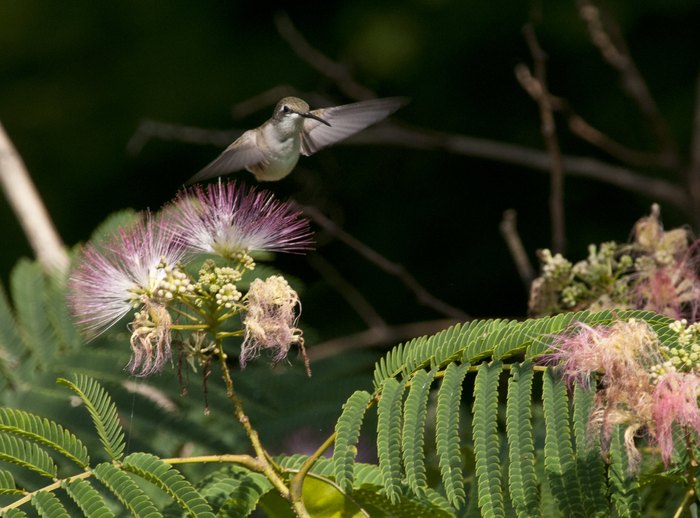 Is your yard ready to host all of these Delaware hummingbirds? Get outside, take in the fresh air, and start your own pollinator garden to bring them around! These fluttering ruby-throated hummingbirds offer endless entertainment to birdwatchers here in the First State.
If you can't get enough of springtime fun, read 11 easy and beautiful spring hikes everyone in Delaware will love and set aside some time to explore.
OnlyInYourState may earn compensation through affiliate links in this article.
When Will Hummingbirds Arrive In Delaware?
February 23, 2023
What types of hummingbirds are in Delaware?
The Ruby-throated hummingbird is one of the most common species in the country, including in Delaware, but it's also possible that you'll spot some of these hummingbird types during the spring migration.
Allen's Hummingbird
Anna's Hummingbird
Ruby throated Hummingbird
Rufous Hummingbird
Broad-tailed humingbird
Black-chinned Hummingbird
Calliope Hummingbird
When should I hang a hummingbird feeder in Delaware?
Technically, you can keep your hummingbird feeder up year round because there are some hummingbirds that stay in the U.S. during the winter and they need food as well. But people most often put the feeders out in the spring. No matter what, it's most important that you're putting out the best hummingbird feeders for your visitors.
Is it safe to feed hummingbirds in Delaware?
It is safe to feed hummingbirds in Delaware. Wouldn't you want a snack after flying thousands of miles?