If You Grew Up In Delaware, You Definitely Love These 10 Classic Dishes
Delawareans take their food seriously because we grew up with some of the best regional food in the country. Some of the most famous food in Delaware is seafood, but there are plenty of us that grew up on iconic desserts like salt water taffy, peach pie, and much more. Take a look at these 10 classic Delaware dishes… but be warned, you'll be craving them all by the end of the list!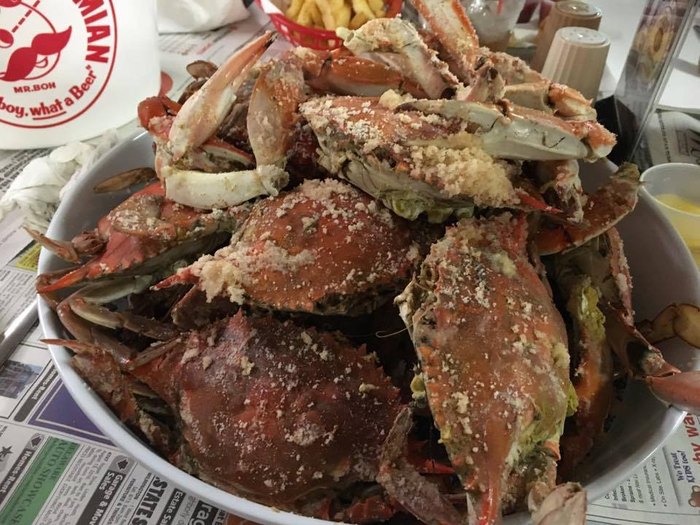 What's your favorite of these classic Delaware foods? We could really go for some steamed crabs right now, excuse us while we check to see if either Boondocks or the Old Mill are open for the season.
OnlyInYourState may earn compensation through affiliate links in this article.
More to Explore
famous food in Delaware
Where can I find the best pizza in Delaware?
Pizza may not be the most famous food in Delaware, but it's one of the most popular foods in the country, and Delaware is home to many delicious pizzerias. Some of the best pizza in Delaware can be found in Dover at a local pizza shop called Franco's. If you're in the capital region, it's an absolute must!
Are there any waterfront restaurants in Delaware?
When the weather begins to warm up, seasonal restaurants along the waterfront open up for the season, offering up delicious Delaware food with dazzling views. There's nothing better than a meal with a view, and one of our favorite waterfront restaurants in Delaware is Banks' Seafood Kitchen, a timeless restaurant on the Wilmington Riverfront. For oceanfront dining, you can't beat the views at Victoria's Restaurant. It's located inside The Boardwalk Plaza Hotel and is one of the most charming beachfront restaurants in Delaware. After feasting on iconic Delaware foods like raw oysters and crab cakes, take a leisurely stroll along Rehoboth Beach and take in the view.
What are the best hole-in-the-wall restaurants in Delaware?
They say you should never judge a book by its cover, and the same theory can be applied to restaurants in Delaware. Some of the most famous food in Delaware is found in these unassuming, hole-in-the-wall restaurants, and they're worth seeking out. One of our favorites is Snappy's Bar and Grille, a little-known Delaware restaurant serving everything from homestyle breakfasts to hearty steak dinners.
Related Articles
Explore Delaware