The Unassuming Restaurant In Delaware That Serves The Best Crab Cake You'll Ever Taste
Delaware often gets overlooked as the crab cake mecca that it truly is – but when USA Today's Best Crab Cake in Maryland is actually located in Delaware, maybe our humble little state should be taken a little more seriously! There are so many spots in the state to grab some fresh crab that it's actually hard to find a bad crab cake in our state – but one restaurant in Delaware certainly does stand out among the rest. The best crab cakes in Delaware can be found at Woody's, an iconic Dewey Beach bar.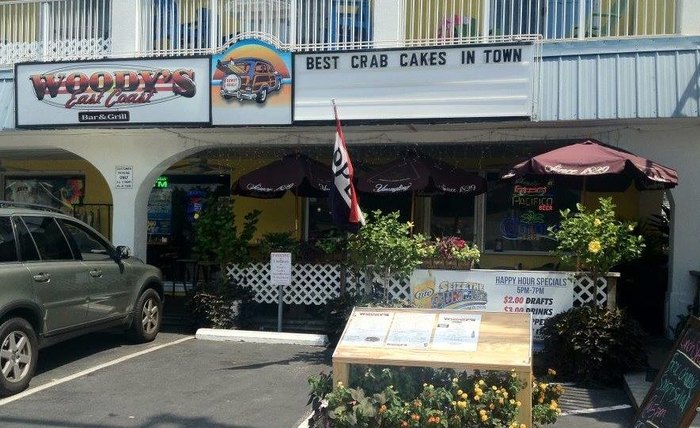 So, Delaware, be proud! While we may not have the reputation that Maryland has, it's clear that we know our stuff when it comes to crab cakes. If you just can't get enough, here are 16 More Restaurants That Serve the Best Crab Cakes in Delaware – and you've got to try them all.
Where do you go to find the best crab cakes in Delaware? Let us know in the comments below, or by nominating them, here.
OnlyInYourState may earn compensation through affiliate links in this article.
Address: Woody's Dewey Beach, 1904 Coastal Hwy, Dewey Beach, DE 19971, USA
best crab cakes in Delaware
January 27, 2021
What stereotypes are there about Delaware?
The biggest stereotype we hear about Delaware, all the time, is that there's nothing to do here. Well, if we're such a boring state, how are we also home to the Nation's summer capital? Not only are our shore towns packed with things to do and amazing restaurants, but our capital region feels like a place frozen in time, and the northern Brandywine Valley will remind you of French chateau country, with sprawling farms, rolling hills, and enormous estates. As far as the Delaware stereotypes that say we eat far too much ice cream and will defend scrapple all day long... well, guilty as charged.
What are the most popular foods in Delaware?
The cuisine in Delaware is the best in the country! Not only will you find the world's tastiest oysters pulled right from the Delaware Bay, but we're also home to delicious blue claw crabs, perfect for picking or for crab cakes. Other iconic Delaware foods include scrapple (you don't really want to know...) and slippery dumplings. Down at the beach, you'll find Dolles salt water taffy and Thrasher's fries - served with vinegar, of course!
Which tiny restaurants in Delaware are worth trying?
Some of the best restaurants in the First State are teeny-tiny, hole-in-the-wall spots. Visit Sambo's in Leipsic for fresh crabs all summer long, or Po' Boy's Fresh Catch and Creole in Milton for the best cajun dishes in Delaware. Perucho's Peruvian Chicken in Newark is a surprisingly good chicken joint, and you'll fall in love with the sandwiches and smoked meats from Uncle John's Smokehouse in Milford. Don't let these hidden gems pass you by.