A Terrifying Tour Of This Haunted Prison In Colorado Is Not For The Weak
Whether you're a believer in the paranormal or not, prisons will always make you feel uneasy. There's a lot of unnerving energy built up in prison walls, and it often lays the groundwork for ghost stories, paranormal encounters, and supernatural occurrences. There's one historic prison in Cannon City that might just be the most haunted prison in Colorado, and you can take a tour of this Canon City haunted prison and judge it for yourself.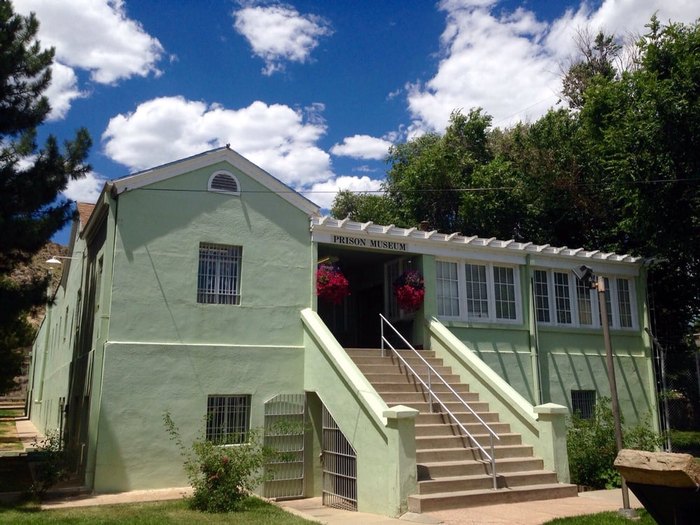 Now that you know a little more about the history of the museum, you may be wondering what makes it so haunted. According to numerous reports, the premises are plagued with the lingering spirits of those who resided in the women's prison. When you visit the museum, keep your eyes, ears, and nose peeled for the common sight of orbs, the sounds of unexplained coughing and screams, and the scent of fresh tobacco (when no one is around). The museum offers several paranormal investigation tours where you can spend a few hours patrolling the halls, seeing if you can have a supernatural experience of your own. They even offer a few overnight events, too…if you're brave enough to spend an entire night here.
For an even more in-depth look at these alleged hauntings, check out this chilling video of a ghost hunt conducted at the Museum of Colorado Prisons:
What do you think: Is the museum indeed haunted or is it all just a tall tale? Visit their website and book a tour so you can see it in person.
Can't get enough of the paranormal? Then learn more about this terrifyingly haunted road in Colorado.
Address: Museum of Colorado Prisons, 201 N 1st St, Cañon City, CO 81212, USA
Haunted places in Colorado
September 04, 2022
What are the most haunted places in Colorado?
If you've got an urge to explore the paranormal, Colorado's most haunted places will certainly keep you occupied for a while. There are so many haunted places in Colorado that we've mapped out an entire road trip that'll take you straight to some of the creepiest places in the state, including St. Elmo, Eureka, and the famous Stanley Hotel, one of the most haunted hotels in Colorado.
Are there any urban legends in Colorado?
If you find yourself in Colorado Springs Bear Creek Park, check out the historic Gold Camp Road. A former railroad, it was converted into a road after the railroad industry began to decline. Part of this road included three tunnels, and according to legend, one of the tunnels collapsed while a school bus full of children was driving through. Everyone on the bus was killed, and ever since then, there have been reports of children screaming, and disembodied voices. Even further, when visitors return to the parking lot, they often find children's handprints found on their cars.
Can I go ghost hunting in Colorado?
If you want to take ghostly matters into your own hands, it's important to remember that trespassing is illegal, and you always want to respect the rules. There are many haunted cemeteries in Colorado, and they're often a paranormal hotspot for anyone looking to do a little ghost hunting. Silver Cliff Cemetery is a hauntingly beautiful cemetery that's high in paranormal activity. Many who visit this cemetery report seeing "ghost lights," mysterious blue and white orb-like lights that seem to bounce around headstones, sometimes even forming into shadowy figures.
Address: Museum of Colorado Prisons, 201 N 1st St, Cañon City, CO 81212, USA