Don't Drive On These 5 Haunted Streets In Colorado Or You May Regret It
Halloween comes just once a year, but Colorado's ghosts and ghouls don't stick around just for the spooky season. After all, why would spirits care what day it is when they have some serious haunting to do?! I'll admit that I love planning way in advance when it comes to holidays (please tell me I'm not the only one…), which is what inspired this article; however, the paranormal activity on these five haunted roads in Colorado can be seen just about any time you please… if you're brave enough to drive down them, that is…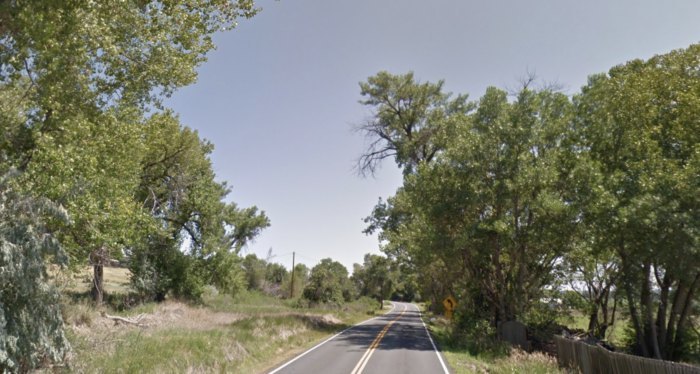 Have you driven down any of these haunted roads in Colorado? If so, you're braver than we are! Did you happen to meet any ghosts along the way? We'd love to hear your spooky stories, so tell us all about them in the comments below!
Keep the creepy times rolling by taking The Haunted Road Trip That Will Lead You To The Scariest Places In Colorado.
OnlyInYourState may earn compensation through affiliate links in this article. As an Amazon Associate, we earn from qualifying purchases.
More to Explore
Haunted roads in Colorado
What's the most haunted place in Colorado?
While there are certainly lots of haunted places to visit in the Centennial State, there's something wholly unsettling about the Stanley Hotel; an iconic 140-room resort located at the foothills of the Rocky Mountains. While most known as the inspiration for the hotel in the classic horror film "The Shining," the Stanley carries a haunted reputation all its own. In 1909, Massachusetts couple F.O. and Flora Stanley opened the isolated resort -- and reportedly never left. According to staff, Mrs. Stanley can be heard playing her Steinway piano in the music room at night, and Mr. Stanley occasionally shows up in photographs. There have also been rumors of bags being unpacked, lights flickering off and on, and children's laughter echoing in the hallways. Paranormal experts regard the Stanley Hotel as one of the nation's most active ghost sites -- and if you're brave enough to visit, you'll understand why.
Are there many haunted houses in Colorado?
Not only are there lots of haunted houses in Colorado, but Denver is home to what's perhaps the *most* haunted house in Colorado... and the country! Everyone knows 13 is the unluckiest number, so of course, there is a haunted house that plays up this notorious numeral. Denver's 13th Floor Haunted House is an immersive experience that carries countless warnings and disclaimers; in fact, guests under 12 are strongly urged not to come. For the brave who dare set foot inside this haunted house, a terrifying trifecta of special effects, committed actors, and Hollywood-level set designs creates a wholly bone-chilling experience. Shiver.
Related Articles
Explore Colorado