This Haunting Road Trip Through Colorado Ghost Towns Is One You Won't Forget
Since this big chunk of high mountain landscape became a state in 1876, Colorado has seen its fair share of towns incorporate and disperse. Several of these towns that are abandoned still remain in their deserted state, making them fascinating places for tourists, adventurers, ghost hunters, and historians alike. Today we will be taking a road trip to haunted places in CO, focusing on some of the state's more unsettling ghost towns in Colorado. Let's go!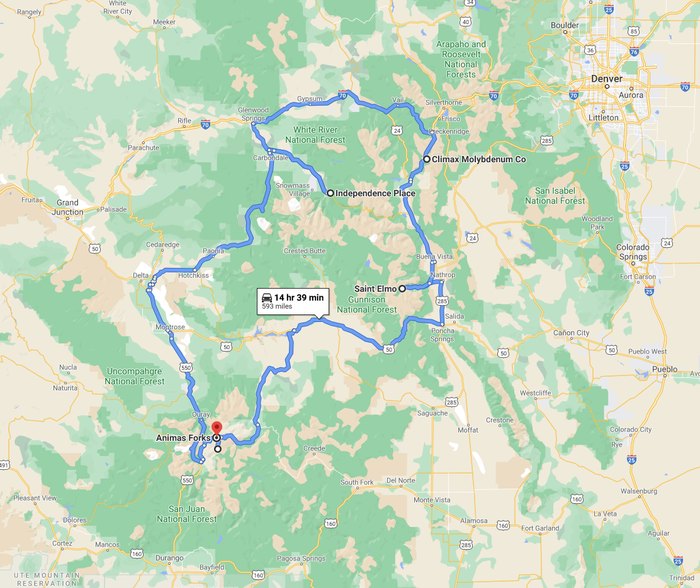 Have you had the opportunity to visit any Colorado ghost towns? We would love to hear your story!
And if this road trip to haunted places in Colorado made you thirsty for more, read all about the most haunted spots in Colorado… if you dare!
OnlyInYourState may earn compensation through affiliate links in this article.
Ghost Towns in Colorado
January 26, 2021
What are the most haunted places in Colorado?
While the Stanley Hotel may be the most well-known haunted spot in the Centennial State, other creepy locations include the Molly Brown House, Cheesman Park in Denver (built on an old cemetery!), and the abandoned Fitzsimons Army Hospital that sits, in ruins, in Aurora.
What are the creepiest cemeteries in Colorado?
Woodpecker Hill, in Canon City, is the final resting spot of several death row inmates. They're still said to haunt the spot, perhaps looking for justice or pleading their case one more time. If you drive past the quiet, old Bingham Hill Cemetery in Laporte, you might get chased down the road by a ghost! Littleton Cemetery is where Alfred Packer is buried, and the horrible cannibal is said to still haunt the grounds.
Are there any haunted hotels in Colorado?
Of course! After all, "The Shining" was based on a haunted Colorado hotel! Opened in 1909, the Stanley Hotel is what inspired Stephen King. If you stay at this Estes Park inn, you might experience the inexplicable, like flickering lights, the sound of children running down the hall, and objects moving about on their own. Other haunted hotels in Colorado include the Hotel Colorado in Glenwood Springs, Hotel Jerome in Aspen, and the second oldest hotel in Denver, the Brown Palace, which has been operating since 1892! -- and never closed a day since.