11 Gorgeous Alpine Lakes To Visit Around Denver This Summer
My anticipation grows with each new day, as the sun burns hotter, longer, and stronger, thawing the lakes and tundra of the high country and promising a summer filled with days spent in the wilds. Snow and ice are melting, wildflowers are emerging, and the most beautiful mountain lakes near Denver will soon glisten with an unrivaled beauty that beckons you to bask on their shimmering shores and recharge the natural way. There's nothing more grounding and invigorating than a rousing climb to one of the crystal clear lakes in Colorado, followed by a little exploration, relaxation, (and certainly a picnic), at a pristine mountain paradise at around 11,000.' These serene alpine lakes near Denver are something everyone should experience this summer…but please remember our earth is fragile so LEAVE NO TRACE!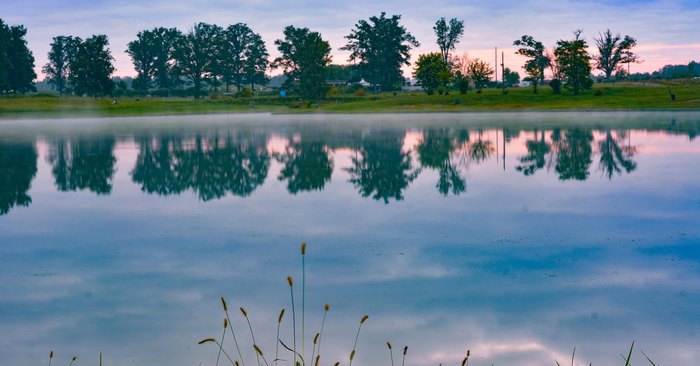 No more searching "alpine lakes near me!" We've compiled all of our favorites above. But did your favorite Colorado lakes make it to our list of most beautiful lakes near Denver? Share your suggestions or stories in the comments!
OnlyInYourState may earn compensation through affiliate links in this article.
More to Explore
Most Beautiful Lakes Near Denver
Are there any lakes near Denver with blue water?
There is no shortage of beautiful lakes near Denver, and there are several lakes near Denver with blue water. However, if you are up for a little hike, you'll discover that Blue Lake in the Indian Peaks Wilderness is true to its name. Blue Lake sits at 11,355 feet and is frozen for much of the year. You'll take the Mitchell Lake Trail, crossing Mitchell Creek and passing Mitchell Lake along the way. Then, continue climbing to Blue Lake at the base of Mt. Toll. Be on the lookout for the moose who call this beautiful mountain landscape home!
Where can I camp next to lakes near Denver?
There is nothing better than waking up and enjoying a hot cup of coffee next to a cold alpine lake. Camping in dispersed camping areas gives you the opportunity for a little more privacy and peace and quiet. Dispersed camping does take a little more planning, but the extra work will be well worth it. You'll need a four-wheel drive to access the campsites at Bill Moore Lake but getting there on the steep rocky roads is part of the fun! If you are looking for something a little easier to get to, try James Peak Wilderness. Here you'll find a campground, cabins, and dispersed camping. There are also many opportunities for overnight backcountry adventures at one of the mountain lakes near Denver in James Peak Wilderness.
Are there any waterfalls in Denver that I can visit?
There are plenty of gorgeous waterfalls in Denver to check out. You'll find Continental Falls in the White River National Forest near Breckenridge. Continental Falls is a series of cascades dropping over 500 feet. You'll take the Continental Falls via the Mohawk Lakes trail to the falls. If you push on past the falls, you'll be rewarded with some of the most beautiful alpine lakes near Denver. Lower and Upper Mohawk Lakes and three other unnamed lakes are all in the area.
Related Articles