You'll Be In Awe Of These 21 Amazing Campsites For Next-Level Getaways In The U.S.
Camping these days is so much more than simply pitching a tent and roughing it. Of course, while we're all for spending some good, old-fashioned time in the Great Outdoors at one of the country's rugged primitive campsites, we also think there's a way to have it all: a grounding and wondrous experience in nature that features not only basic creature comforts but also the kinds of luxurious extras one might expect from a high-end resort. This type of camping unicorn exists, and we've found some of the best campgrounds in the U.S. where you can pitch a tent and enjoy a next-level getaway while reveling in some of our country's most resplendent landscapes.
Best Campgrounds In The U.S. 
Waterfront Campsites In The U.S.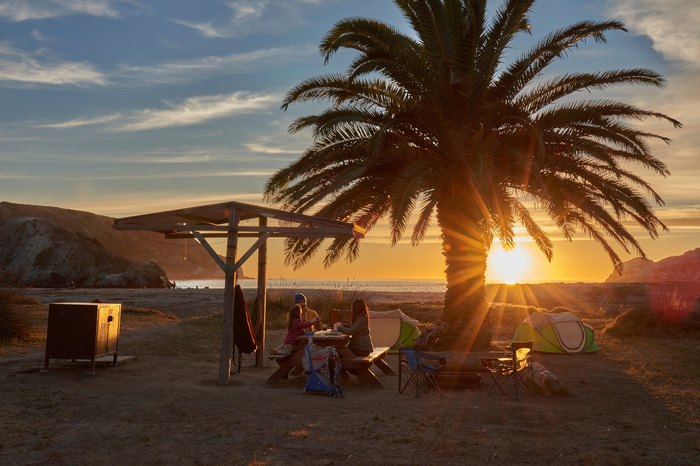 Mountain Campsites In The U.S.
National Park Campsites In The U.S.
Rugged Campsites In The U.S.
Unique Campsites In The U.S.
When was the last time you immersed yourself in the Great Outdoors on a camping trip? It's something we highly recommend, especially at one of the above next-level campsites. USA campgrounds cannot be rivaled, and this list is only the beginning. Do you have a favorite campsite in the United States that you love? Share with us in the comments section!
OnlyInYourState may earn compensation through affiliate links in this article.
Best Campgrounds In The U.S. 
May 09, 2023
Where can I find campsites in the United States?
Campsites are all over the United States, from state parks and national parks to privately-owned getaways. The best campgrounds in the United States include:
What amenities are typically available at campsites?
The majority of campsites have the following amenities:
Fire rings
Grills
Clean drinking water
Toilets
Showers
Bear-safe food storage
Trash Receptacles
Pet-friendly accommodations
While these are often the minimum amenities that are most commonly found at campsites, primitive sites often offer even less. Meanwhile, glamping is a step up in terms of amenities and accommodations.
How much does it cost to camp in the United States?
The cost to camp in the United States varies depending on the accommodations. The average price for a mid-range RV campsite is $30-$50 per night. The average cost for a campground in a state park or national park is around $25-$45 a night. Meanwhile, the average cost for a public campground costs around $22 per night.