There's Something Magical About These 15 Alaska Lakes In The Summer
Kick back lakeside and enjoy the stunning snow-capped mountains and lush rainforest that surrounds you. Or if you're feeling adventurous, grab your hiking shoes and tent and go deep into the back-country to enjoy some of the last frontier's most spectacular secluded spots. Lake living in the 49th state is anything but ordinary. We offer the perfect balance of utter relaxation and extreme outdoor action, so no matter which option you fancy – the last frontier has exactly what you need to refresh your soul. There's something truly magical about these 15 lakes in Alaska during the summer, and you absolutely MUST experience them in person.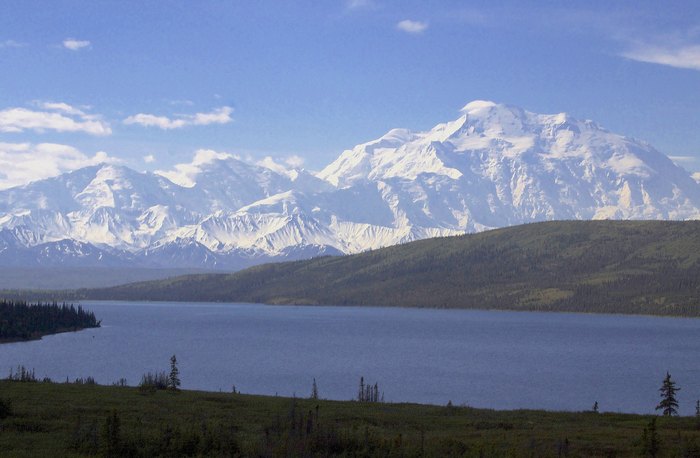 How many of these stunning lakes in Alaska do you plan on visiting this summer? Did your favorite lake make the list? Let us know in the comments below.
OnlyInYourState may earn compensation through affiliate links in this article.
lakes in Alaska
June 08, 2022
What are the most beautiful beaches in Alaska?
With over 5,500 miles of coastline, you might be surprised to learn that Alaska has more coastline than any other state in the country. Visiting Alaska's beaches is one of the best things to do in the summer in Alaska, especially Alaska's hidden beaches. Kenai Beach is located at the mouth of the Kenai River and may be known for world-class salmon fishing, but the beach is the real hidden gem here. Sink your toes in the sand and gaze out onto the water, you might just catch a glimpse of a beluga whale passing through.
Where can I find the bluest water in Alaska?
Alaska's incredible glaciers ensure that many of the rivers and lakes in Alaska are a beautiful blue color, and the Kenai River is no exception. Running for 82 miles, it's the longest river in the Kenai Peninsula, also known as "Alaska's Playground." Kenai Lake, one of the most beautiful lakes in Alaska and the source for the Kenai River, is near Cooper Landing and is a great spot to be mesmerized by these icy blue waters with those iconic mountains in the background.
Are there any good swimming holes in Alaska?
Swimming in Alaska is a bit different than swimming in the lower 48. The icy waters stay pretty frigid year-round, but on the hottest of days, they're the best way to cool down. If you're in the Fairbanks area, a swim in Chena Lake is a must. If you've got a bit more time on your hands, one of the best things to do in the summer in Alaska is to hike the trail to Lost Lake, a beautifully secluded lake in Alaska. The water may be cold, but it will feel great after the 7-mile hike to get to the lake.