The Spectacular Ice Skating Lagoon In Alaska That Will Make Your Winter Complete
Alaska is pretty much a giant frozen wonderland in the winter, and that means opportunities for ice skating are abundant. Here in our state, we wouldn't dare spend the day in an indoor ice skating rink. After all, there are SO many outdoor ice rinks in Alaska that are worth checking out. The ice skating lagoon featured below is a treasured winter destination for many Alaskan families. Boasting tons of room for you to speed around the ice and heavenly views, this lagoon is about to become your favorite place to spend a winter day ice skating in Alaska.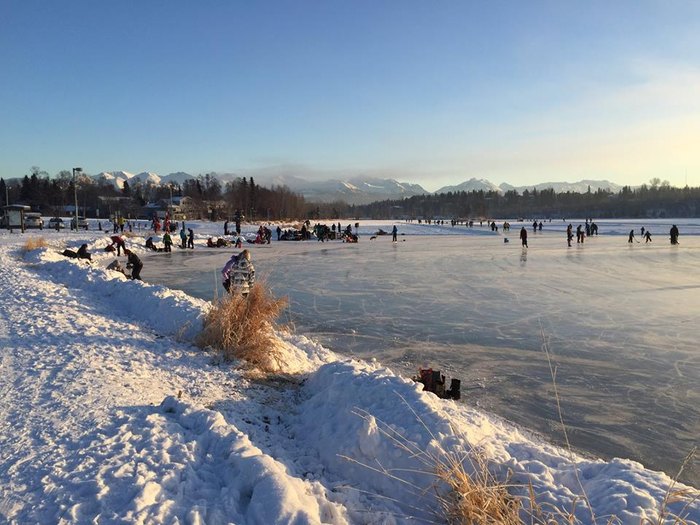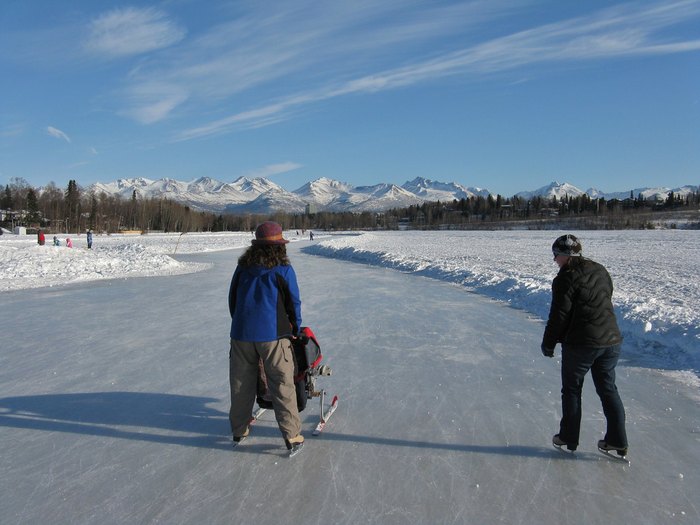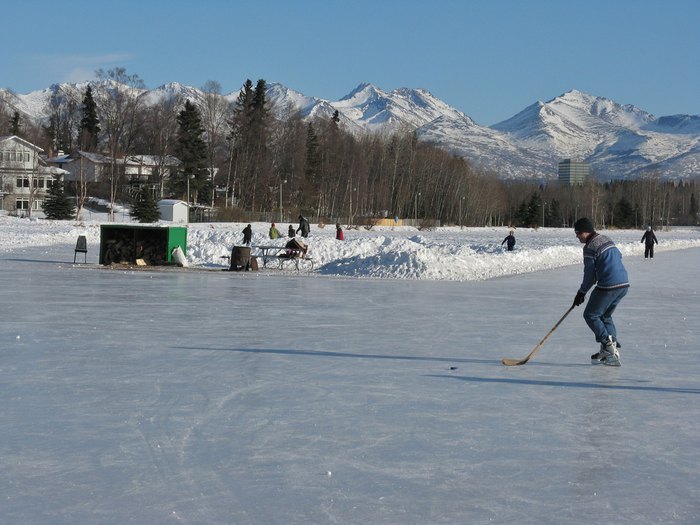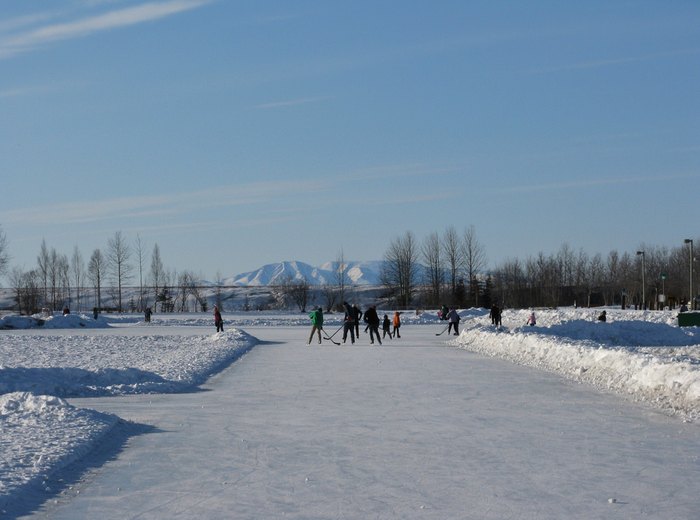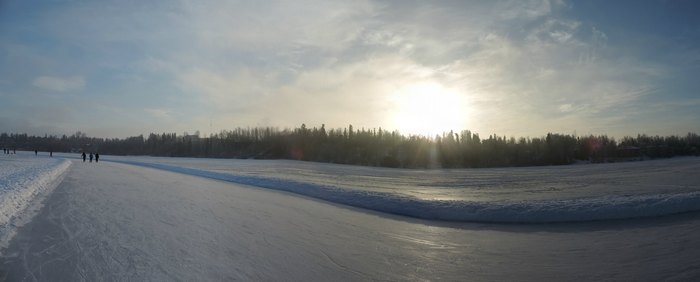 Some of the best ice rinks in Alaska are simply on lakes and ponds like this one. Have you had the chance to visit this ice skating lagoon? Tell us about your favorite places to go ice skating in Alaska in the comments! For more seasonal things to do in Alaska, check out our list of 18 awesome places to visit in Alaska this winter.
Address: 1824 W 15th Avenue Anchorage, AK 99501
OnlyInYourState may earn compensation through affiliate links in this article.
More Indoor and Outdoor Ice Rinks in Alaska
November 12, 2022
What are the best ice rinks in AK?
Since Alaska is such a big state it's impossible to pick the very best ice rinks in Alaska. However, there are a few very good ones near Anchorage. The Diamond Ice Chalet and Ben Boeke Indoor Ice Arena stand out as two of the best. Then you have the Treadwell Ice Arena further down the coast in Douglas, Alaska. But if you are looking for the best outdoor skating venues you simply have to look at your local lake or pond.
Here are some of the best places for outdoor ice skating in and around Anchorage:
Eklutna Lake. Found in Chugach State Park about 37 miles from Anchorage, it's a seven-mile long fiord that freezes over in the winter making it a great place to hike, bike, and even skate.
Potter Marsh. Only 12 miles from downtown Anchorage, Potter Marsh is a wonderland of wildlife. In fact, it's in a wildlife refuge. When it freezes over it provides a wonderful maze of frozen trails that open up to hidden ponds to skate.
Portage Lake. A dazzling glacier lake in warmer months and a skater's paradise in winter. You'll find it about 50 miles from Anchorage in Portage Valley.
Wasilla Creek and Rabbit Slough. 38 miles from town are these frozen channels with miles of natural skating trails across the Palmer Hay Flats State Game Refuge.
Westchester Lagoon. Of course, our featured spot has to make the list. For a more traditional ice skating venue this is the perfect spot. You just can't beat the community feel of a local skating spot with fire barrels to keep those fingers nice and toasty.
Address: 1824 W 15th Avenue Anchorage, AK 99501
OnlyInYourState may earn compensation through affiliate links in this article.