These 10 Trails Lead To The Most Secluded Hot Springs In Alaska
Alaska is dotted with hot springs and soaking the icy chill off in hot water is an Alaskan pastime from time immemorial, long before Westerners arrived. Many are conveniently located for the traveler, but the easy-to-reach spots can be overcrowded and not quite the relaxing escape most people crave when visiting hot springs in Alaska. To truly get away from it all, including the crowd, you have to go farther into the Alaskan wilderness and that often requires hiking in the summer or skiing in the winter. For those who want to earn their soak, these trails to remote and interesting hot springs provide a rewarding experience.
You may need to climb a hill, fight through the branches, or slog through a muddy spot, but when you get to soak your tired muscles in a hot pool of pure mineral water in a beautiful Alaskan hideaway, with just a few others around, all the trouble is worth it. These Alaska hot springs spots are the hot watering holes that locals have been sneaking off to for hundreds of years since a hot soak in cold weather never goes out of style. So get a crew and plan a nice long weekend to spend conquering the wild on some of the best hiking trails in Alaska that lead to hot springs.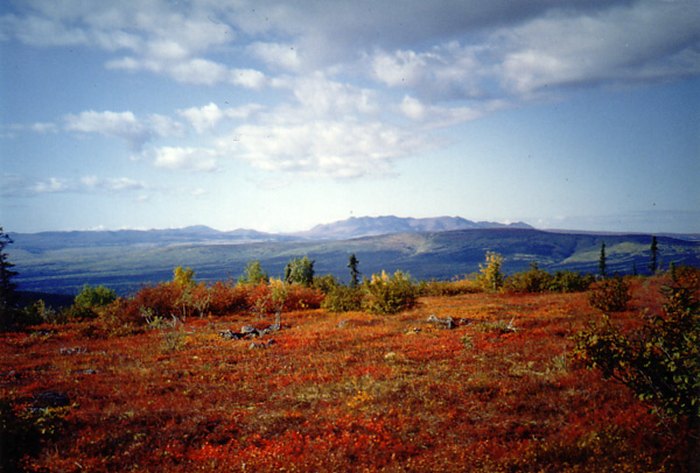 Have you been to any of these amazing natural springs in Alaska? If so, be sure to tell us all about your cold-weather adventures in the comments below — we'd love to hear from you!
For even more thrilling winter adventures, check out our list of the best winter hikes in Alaska. Just make sure to check the trail conditions and weather first, we want everyone to stay safe on their excursions!
OnlyInYourState may earn compensation through affiliate links in this article.
More to Explore
hot springs in Alaska
What is the best winter hike in Alaska?
One of the best winter hikes in Alaska would be the Winner Creek Trail in Girdwood. The trailhead is just 40 minutes from Anchorage and is enjoyed by both residents and visitors alike. Winner Creek Trail is 6.4 miles long. You'll want to take the trailhead from Crow Creek Road. As you embark on your adventure, you'll appreciate the fact that the trail is wide enough for both hikers and snowshoers to enjoy.
What is the snowiest town in Alaska?
The snowiest town in Alaska is Valdez. This small town receives an average of 300 inches of snow per year! Valdez is situated on a fjord in the Prince William Sound. Because the town is located near the base of the Chugach Mountains, it's in a prime location to receive tons of snow. As you can imagine, such heavy snowfall nearly slows life down to a complete halt during the winter. And while some choose to head elsewhere for a milder winter, many flock to Valdez for the once-in-a-lifetime skiing opportunities. Those looking for a truly epic ski or snowboard adventure have been known to helicopter up to the mountain passes.
Related Articles
Explore Alaska