You Must Visit These 18 Awesome Places In Alaska This Winter
Winter is in full swing in the north and will continue for months longer than the rest of the U.S. Luckily, that means you have plenty of time to plan a trip to experience the wonderful season of winter in Alaska! The great land is always fun to explore and although winter travel requires a little more gear and preparation, the adventures are sure to be unforgettable. Visit these amazing places in Alaska ASAP and you'll fall in love with it even more.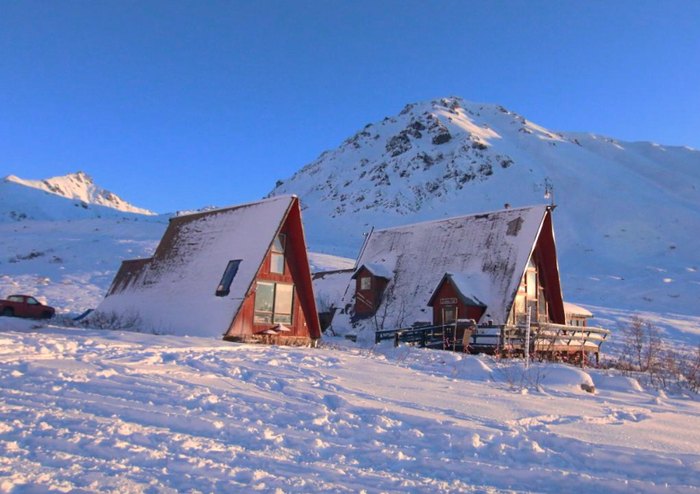 This winter has been quite warm, so don't delay. Play in the snow before it's all gone. How many of these have you done? Tell us about it in the comments!
OnlyInYourState may earn compensation through affiliate links in this article.
Amazing Places to Visit in Alaska
February 16, 2022
Where can I go cold weather hiking in Alaska?  
Winter in Alaska might be cold – okay, really, really cold – but that doesn't mean the outdoor fun has to stop as soon as the first snowflakes fall. As it turns out, there are plenty of amazing state parks and other places that maintain their trails through winter, so you're able to enjoy them year-round. Some of our favorite trails for cold weather hiking in Alaska are the ones at Kenai National Wildlife Refuge, which is truly breathtaking under a layer of fresh snow. Head to the Mat-Su Borough in Willow and hike the Lynx Lake Loop for some amazing scenic views and a whole new appreciation of winter's unique beauty. Head out to Tongass National Forest and enjoy some of the popular trails there or check out the Rainbow Lake Trail in the Chugach National Forest. Many of Alaska's beaches are wonderful for cold weather hiking as well. For more information about these and then some, check this article out!  
What are some fun things to do in the winter in Alaska?  
It's no secret that our winters can be bitter. Temperatures, even during the daytime, often hover at or below freezing. Sometimes, it seems like the sun will never come back out. It's cold and snowy and... still pretty awesome, as long as you know where to look. Of course, you can partake in all the wintertime classics like snowball fights, sledding, tobogganing, skiing, snowboarding, and even dogsledding, but those aren't the only things you can do outdoors in Alaska during the winter. Check out an ice festival, or visit a small, remote town that goes all-out for the season, transforming itself into a wonderland. Ice skating is popular on rinks and local ponds, and sometimes even on frozen lakes. Enjoy winter parades, events, and traditions in the larger cities and the smaller towns. Alaska comes alive in a different way during the coldest season of the year; there are few things as amazing as soaking in a hot tub outside while the Northern Lights dance overhead. The possibilities are only as limited as your ability to bundle up, so get nice and warm and go outside – it's amazing out there.