The Soft Pretzels At Wisconsin's Grumpy Troll Brew Pub Weigh More Than A Pound
Mount Horeb is one of Wisconsin's funkiest, coolest towns. Their trollway is famous, and discovering all things grumpy is one of the best ways to spend a day trip. Right in the middle of town you'll find the Grumpy Troll Brewery. This award-winning brewery makes some of the most interesting, unique beers you've ever tasted. They've even been recognized at the World Beer Cup. You'll definitely want to head here to taste whatever it is they've got on tap. But drinking makes you hungry, and that's where their famous humongous soft pretzel comes in. Really, nothing beats these soft pretzels in Wisconsin.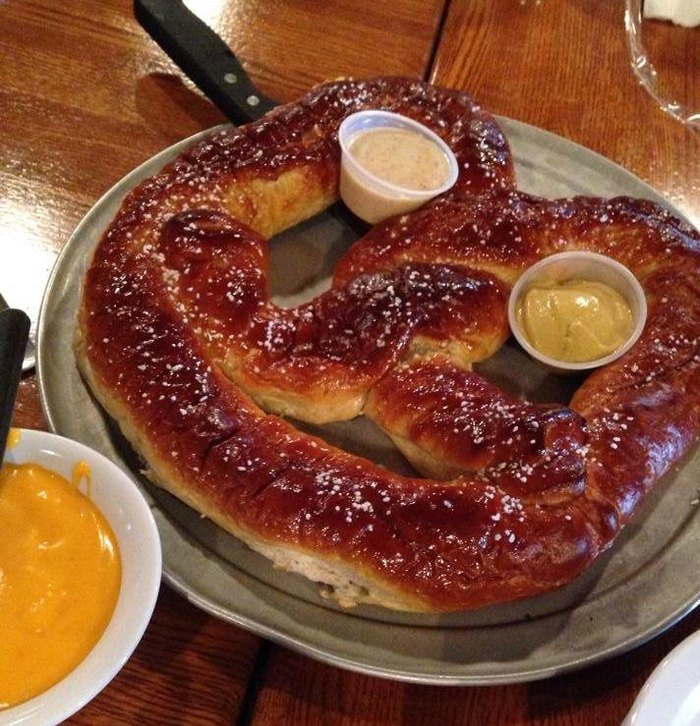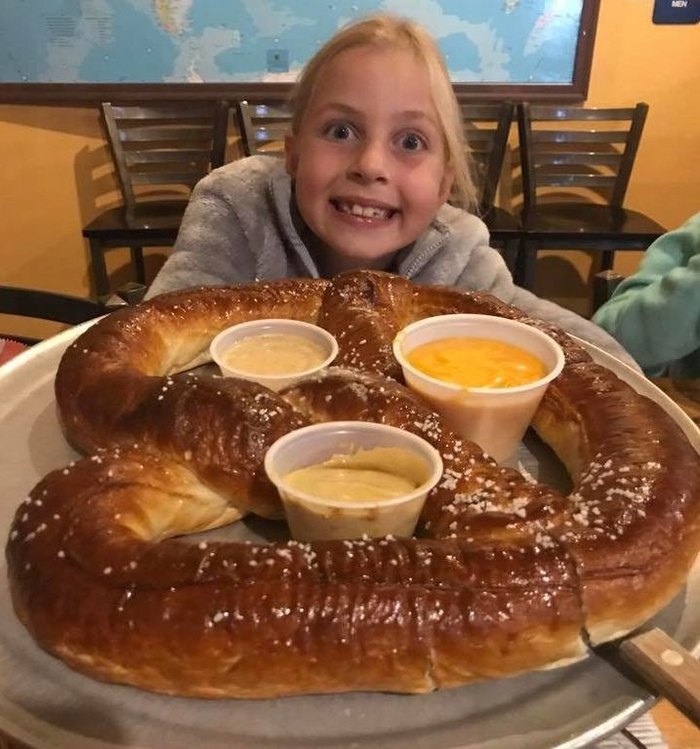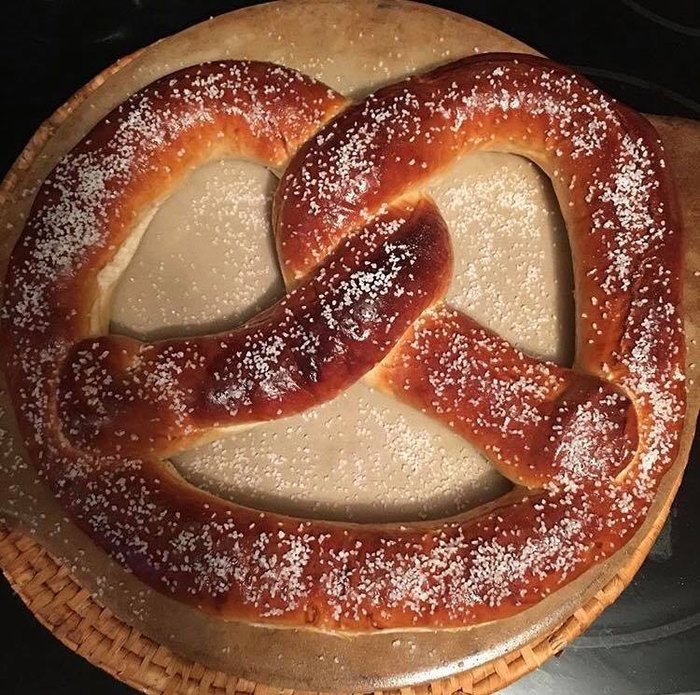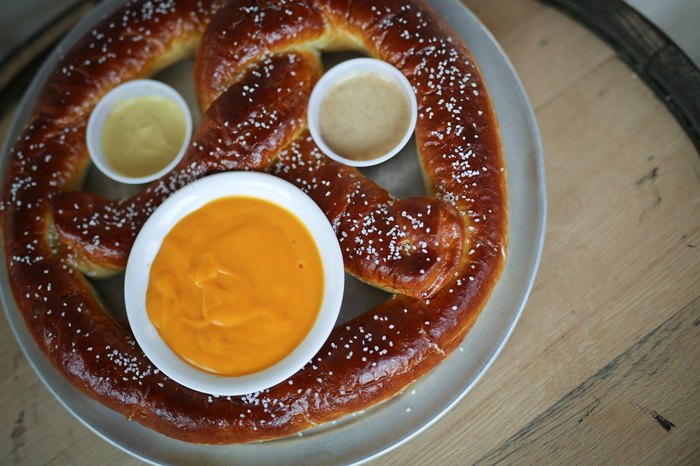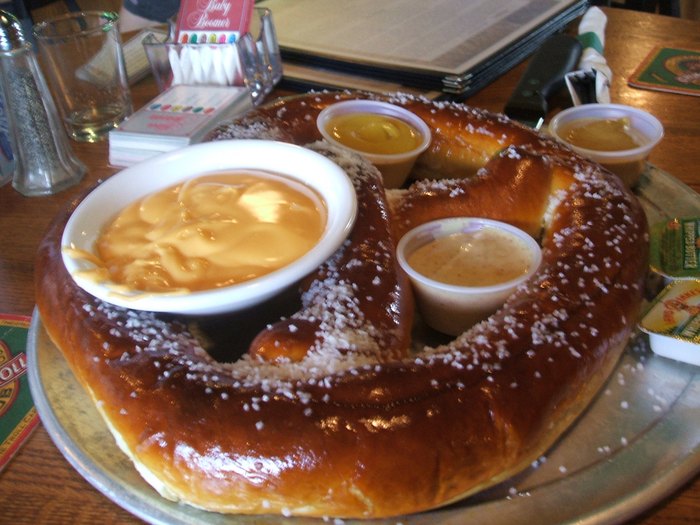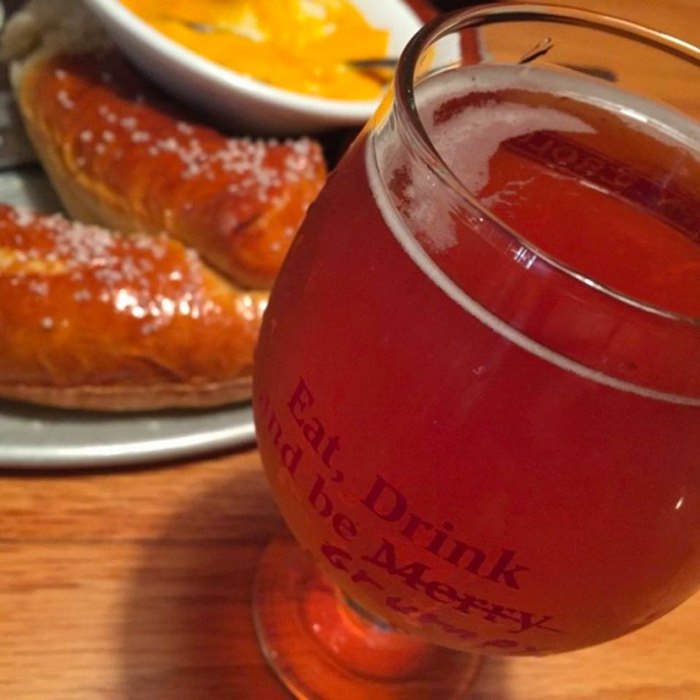 Have you ever enjoyed one of these epic soft pretzels in Wisconsin? Let us know in the comments! And if you know another place to get gigantic eats, nominate it for a chance to be featured.
Looking for more fabulous Wisconsin food? Check out our previous article: If You Grew Up In Wisconsin, You Definitely Love These 15 Classic Dishes.
Address: 105 S 2nd St, Mt Horeb, WI 53572, USA
soft pretzels in Wisconsin
June 29, 2020
What are the best pubs in Wisconsin?
Sometimes, there's nothing better than relaxing with a cold beer at a neighborhood bar. For some laid-back fun, visit Siebert's. This down-home watering hole is considered to be one of the best pubs in Wisconsin, and it's easy to see why. In addition to their refreshing beverages, this destination is known for its crispy fried fish, flavorful French onion soup, and delicious reuben sandwiches. Revere's Wells Street Tavern, located in Delafield, is another must-visit place in the Dairy State. You'll love their giant pretzels and positive atmosphere.
Who serves giant food in Wisconsin?
If you have a mighty appetite, you're in luck. Black Otter Supper Club, located in Hortonville, is known for serving giant food in Wisconsin. Their largest steak is a whopping 160 ounces! Yes, you read that correctly. This epic meal will keep you full for hours on end. To learn more, check out our previous article: A Tasty Wisconsin Restaurant, Black Otter Supper Club Serves Massive 160 Ounce Steaks.
What are the best bakeries in Wisconsin?
Craving a sweet treat? There are so many wonderful bakeries in Wisconsin that are worth checking out. Satisfy your sugar cravings at Rosie's Coffee Bar and Bakery in Madison. This quaint and cozy coffee shop is known for their flaky pastries and exquisite coffee drinks. There's no better way to start your day. For more excellent eats, visit Manderfield's Bakery. With locations in Appleton and Menasha, it's never been easier to indulge a little.
Address: 105 S 2nd St, Mt Horeb, WI 53572, USA