Watch The Wisconsin Countryside Whirl By On This Unforgettable Christmas Train
There's just something so magical about a train ride. It's nostalgic and just makes you think of a different time. It's a chance to slow down, enjoy the environment and let the stress melt away. Maybe it's because of Polar Express, but there's something just so remarkable and transformative about the idea of Christmas combined with the mythos of trains. One of the most fun holiday train rides in Wisconsin happens in East Troy thanks to the East Troy Railroad Museum.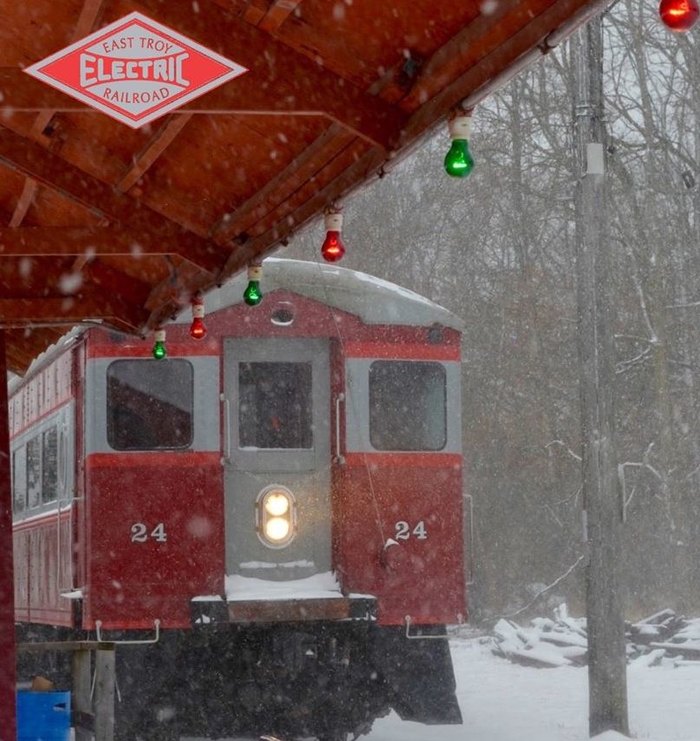 Christmas Train from Mark Ward Video on Vimeo.
The train runs November 24 and 25 and December 1, 2, 8, 9 15 and 16 at 9:00 a.m., 10:30 a.m. 12:00 p.m., 1:30 p.m. and 3:00 p.m.
Tickets are $18.50 for adults, $16 for children ages 3-14 and $8 for toddlers and babies. Every rider must have a ticket.
This train only takes off from the East Troy Depot, which is located at 2002 Church St., East Troy, WI 53120.
Learn more about this train and purchase tickets before they sell out on the East Troy Railroad website.
Get the most up-to-date information and see more pictures on the railroad's Facebook page.
OnlyInYourState may earn compensation through affiliate links in this article.