10 Destinations Way Up North In Wisconsin That Are So Worth The Drive
Much of the population of the state lives in the southern half, but some of the prettiest, most beautiful, and fun things are in the northern half. It can be a bit of a drive, but it's also one of the most beautiful, relaxing drives you can imagine. Whether you're way down south or so far east or west or somewhere in between, some of these things to do in northern Wisconsin are quite the hike, but so, so worth the drive: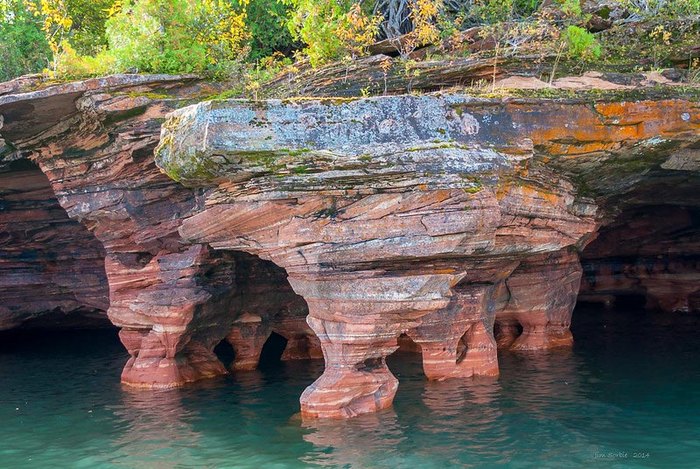 With so many things to do in northern Wisconsin, it's hard to pick a favorite. But we'll challenge you anyway. What's your favorite spot that requires a little work to get to, but is so worth the effort? Let us know in the comments!
Speaking of fun things to do in "up north" Wisconsin, how about hiking the Bearskin Trail in Tomahawk? This scenic hike is worth putting on your bucket list.
OnlyInYourState may earn compensation through affiliate links in this article.
More to Explore
Things to do in northern Wisconsin
What is northern Wisconsin known for?
Northern Wisconsin is known for its wealth of outdoor activities that will satisfy even the most adventurous traveler. The North Woods is known for spectacular freshwater fishing, such as walleye and musky, perfect for both novice and experienced fishermen alike. For those seeking nature's thrills, northern Wisconsin has abundant trails perfect for hiking and mountain biking running through forests of pine, oak, maple, and birch. Camping sites in northern Wisconsin offer pristine views of lakeside sunsets and starry night skies. But the fun doesn't end in the winter. There is much to explore during winter months with skiing, snowshoeing, and snowmobiling available on numerous trails.
What is there to do in northern Wisconsin?
Since northern Wisconsin is so well known for its outdoor activities and beautiful natural areas it's only fitting that our list includes a number of outdoor adventures. Here are a few things you can do in northern Wisconsin on your next trip:
Stand in a waterfall in Pattison State Park
Hike the Escanaba Trail
Explore Madeline Island
Backpack in Chequamegon-Nicolet National Forest
Visit Big Bay State Park
Fly down the Northwoods zip line
Take a spa day at a northern Wisconsin resort
Weeknd getaway on Apostle Islands National Lakeshore
Go whitewater rafting
Take a northern Wisconsin road trip
Check out the Snowmobile Hall of Fame
Can you see the northern lights in northern Wisconsin?
If you can brave the cold of northern states, you might be rewarded with stunning views of the Aurora Borealis, or the Northern Lights. You can see the Northern Lights in Wisconsin, and the best time to see them is from September through March. Here are a few prime places to see the gift of these magical lights in the sky:
Potawatomi State Park. Sturgeon Bay, WI
Nourse Sugarbush State Natural Area. Bayfield, WI
Newport State Park. Ellison Bay, WI
Door County
Bayfield and Ashland Counties
Washington Island
Apostle Islands
Related Articles