7 Unforgettable Road Trips To Take In Washington Before You Die
Whether you're driving along our coast, cutting through our forests or cruising past the Palouse, your scenery will be beautiful. Washington is an incredible state, and there really is no better way to explore it than by climbing in your car. So gas up the car, pack the snacks, and get ready; here are seven of the best and most unforgettable road trips you can take in Washington. Let's go!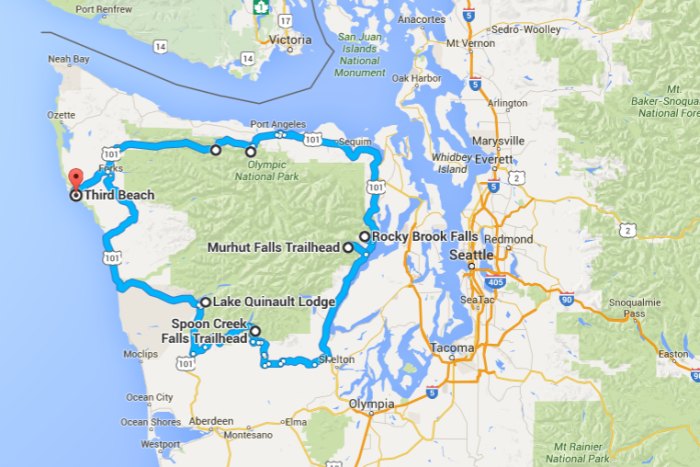 Road tripping is a fun and exciting way to see Washington, isn't it? Now the only question is… which one of these best road trips in Washington will you take first?
Looking for more road trip inspiration? Here are some incredible places you can go on one tank of gas.
OnlyInYourState may earn compensation through affiliate links in this article.
best road trips in Washington
August 08, 2021
What are some of the best day trips in Washington?
Big, overnight adventures sure are fun, but day trips really are the best way to experience lots of different places around the state! Check out these 12 day trips in Washington, designed to be tackled monthly for an entire year! Some noteworthy day trip destinations on the list include Chelan, a popular summertime destination that becomes downright delightful in the winter; Whidbey Island, a sleepy little town full of the most charming shops, restaurants, and attractions; Mt. Rainier National Park, a PNW treasure that's positively perfect for a summer day trip; and Leavenworth, which is quite possibly the most Hallmark-level Christmas town in the country.
What are a few of the must-visit attractions in Washington?
It simply doesn't get any better than Washington. In terms of attractions, the real question is, where to begin! We have incredible scenic beauty, offering some of the best outdoor recreation in the county. Our big cities offer residents and visitors the world — from top-rate attractions to Michelin Star restaurants. For those looking to bask in the splendor of The Evergreen State, there are countless boat rides, rail expeditions, and scenic tours that allow for a slow savor of the state. And of course, the local farmers markets and artisans in Washington truly are in a league all their own. We've put together this list of Washington's best attractions that truly showcase everything The Evergreen State has to offer — it's one to bookmark, for sure!
What are some fun things to do in Washington?
There's no reason to ever be bored here in Washington, as we truly have it all! But sometimes, you just need a little inspiration, and you'll find that in this list. From quaint small towns to bigger cities, each of the places on this list offer lots to see in do: restaurants, parks, attractions… you name it!
OnlyInYourState may earn compensation through affiliate links in this article.