10 Of The Best Beaches In Seattle To Visit This Summer
There's no denying that one of the best things about summer is frequent visits to Seattle's best beaches. If you're looking for a way to beat the heat and cool off this summer, check out these 10 beaches in Seattle: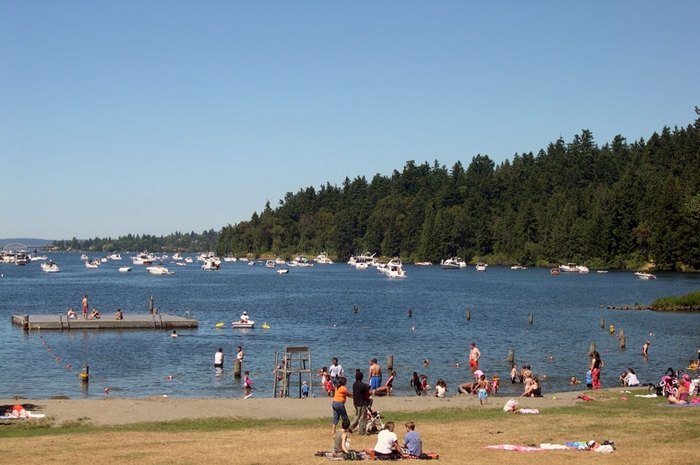 Which of these beaches in Seattle is your favorite? Let us know in the comments below!
Looking for some great places to stay in Seattle? We love the W Hotel in Seattle!
OnlyInYourState may earn compensation through affiliate links in this article. As an Amazon Associate, we earn from qualifying purchases.
More to Explore
Beaches In Seattle
Are there any sandy beaches in Seattle?
Seattle, Washington, is known for its stunning natural scenery, but it does not have traditional sandy beaches like those found in coastal areas. The city is situated on the Puget Sound, which has rocky shorelines and tidal flats rather than sandy beaches. However, there are a few beaches in Seattle where you can still enjoy the waterfront:
Alki Beach: Located in the West Seattle neighborhood, Alki Beach offers a stretch of sand along the Puget Sound. While it may not be a typical sandy beach, it provides a pleasant waterfront area with views of the city skyline, picnic spots, walking paths, and opportunities for beachcombing.
Golden Gardens Park: Situated in the Ballard neighborhood, Golden Gardens Park features a pebble beach with views of the Olympic Mountains. It offers a pleasant atmosphere for strolling along the shoreline, picnicking, and enjoying the sunset.
Madison Park Beach: Located in the Madison Park neighborhood, this small beach area offers a grassy park with a sandy strip along Lake Washington. It's a popular spot for sunbathing, picnicking, and wading in the water.
While these beaches may not have the same sandy expanses found in other coastal areas, they still provide opportunities to enjoy the waterfront, relax, and take in the beautiful views. If you're seeking larger, sandy beaches, you would need to travel outside of Seattle to areas like the Olympic Peninsula or the San Juan Islands.
How far is downtown Seattle from the beach?
The distance between downtown Seattle and the nearest beach, Alki Beach, is approximately 4 miles. Alki Beach is located in the West Seattle neighborhood, which is just across Elliott Bay from downtown Seattle. The journey from downtown to Alki Beach typically takes around 15-20 minutes by car, depending on traffic conditions. It's worth noting that travel times may vary depending on the specific starting point in downtown and the mode of transportation chosen. Additionally, public transportation options like buses and water taxis are available to reach Alki Beach from downtown Seattle.
Related Articles