The 12 Very Best Day Trips You Can Possibly Take In Washington
What is there to do in Washington, you wonder? Plenty. Taking a break and getting away from it all is essential once in awhile, and you don't have to leave Washington for a fantastic vacation — we've got plenty of wonderful places to explore.
But while week-long trips and weekend getaways are ideal for resting and recharging, budgets and schedules don't always allow for such a luxury. Depending on where you live in the state, you'll be able to check out quite a few of our beautiful cities, towns or natural wonders in a single day. In our opinion, these are the best day trips in Washington: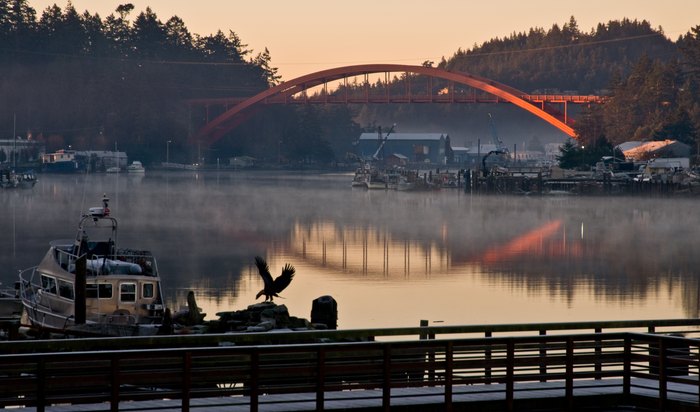 These are some of the best day trips in Washington, but they're certainly not the only way to spend a perfect day in our state. Here's how to have The Most Washington Day Ever. What do you think are the best day trips in Washington? Share your thoughts with us in the comments!
OnlyInYourState may earn compensation through affiliate links in this article.
What Is There To Do In Washington?
June 22, 2019
What is there to do on a rainy day in Washington?
Washingtonians are used to entertaining themselves on rainy days, especially in the western half of the state. A rainy day is a perfect excuse to head to a movie theater and catch the film you've been wanting to see, wander through an art gallery or bookstore, or explore one of our many fantastic museums. If you live in a town near a casino, you can try your luck at some blackjack or slot machines. And since Washington is the coffee capital of the country, you can always pop into your local coffee shop and read a book.
What do you do with kids in Washington?
The Evergreen State is one of the best places on the planet to raise a child. Every major city and small town has parks and playgrounds just waiting for your little explorers. Take them to the Hands On Children's Museum in Olympia for an unforgettable experience, or spend the day at a water park in the summer. The Seattle Aquarium, Woodland Park Zoo, or Pacific Science Center are all wonderful for those that live near Seattle, and on the east side of the state, Spokane's Riverfront Park has plenty of children's activities. And if you enjoy beer, we have good news: a good portion of breweries in Washington are kid-friendly and make for great day trips in Washington.
What do you do with kids in Washington without spending money?
Parks and nature walks are always free, and they also encourage playing and spending time together. Some of Washington's museums have free days (just find your museum of choice and check the website). All of our major cities and some of our smaller towns have complimentary kid-friendly activities ranging from community centers full of toys to free live music. Just check with your local Chamber of Commerce.