These 12 Amazing Utah Restaurants are Loaded with Local History
Good food is pretty easy to find in Utah, as are historic places. Want to combine the two into one delicious, history-filled experience? These historic restaurants in Utah are long-time favorites with tasty food, fascinating stories, and generations of happy customers.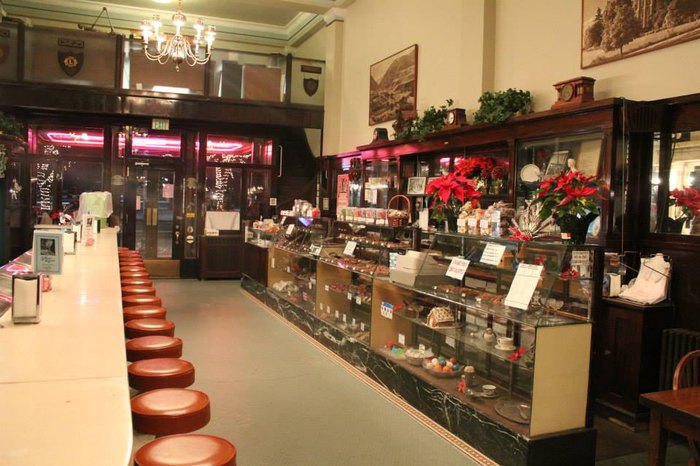 We know that many other small towns in Utah have diners and cafes that have long histories. What are your favorite historic restaurants in Utah? Please share them in the comments below!
OnlyInYourState may earn compensation through affiliate links in this article. As an Amazon Associate, we earn from qualifying purchases.
More to Explore
Historic Restaurants in Utah
What are some historic places in Utah I should visit?
After you've fueled up at one of the above historic restaurants in Utah, why not explore one of these legendary and historic places, like:
Kanab, Utah. With a population of approximately 5,000 residents, Kanab is located in the southern part of Utah and near the Arizona border. In addition to being one of the most charming towns in the southern part of the state, Kanab is an area that's rich in history, too. In town you'll discover all sorts of amazing places rife with Utah history, such as The Rider-Pugh House, Moqui Cave, and Jackson Flatt Reservoir.
Brigham Young's Winter Home. Brigham Young was a religious leader for the Church of Jesus Christ of Latter-day Saints. He was the second president of the church from 1847 until 1877. He is responsible for leading members of the church from Nauvoo, Illinois to the Salt Lake Valley.
Eureka, Utah. Located right along Highway 6 in Juab County is one small town where you'll feel like you've taken a step back in time. Eureka is a historic town west of Santaquin where approximately 700 people live. So, what makes this town unique? Why is it worth a visit? Well, the entire town is on the National Register of Historic Places! This area became one of Utah's most important mining centers. There were four large mines nearby — Centennial Eureka, Gemini, Eureka Hill, and Bullion Beck and Champion — and thousands of people came to work in the mines. In the early 1900s, Eureka was home to approximately 5,000 people. Eureka continued to thrive until the late 1950s when water began flooding the mines, declining production and causing many workers to leave town. To help preserve Eureka and its history, in 1979, the entire town was officially placed on the National Register of Historic Places.
Capitol Reef National Park is one of the most under-appreciated national parks in Utah -- and a place with immense historic significance. This park is home to incredible hiking, beautiful landscapes, and of course, Fruita. Fruita is a small settlement nestled in the heart of Capitol Reef National Park. This area was home to Fremont Indians as early as the 700s and was settled by pioneers of the Church of Jesus Christ of Latter-day Saints in 1880.
Related Articles
Explore Utah