Here Are The 10 Most Dangerous Places In Utah After Dark
When it comes to dangerous places in Utah, they're almost completely nonexistent. Even our state's most troublesome areas are still significantly safer than anywhere else in the country. However, RoadSnacks and Movoto focused on years of FBI crime data and census populations that were above 5,000 and 10,000 residents to find the most alarming places in our state. So, if you've ever wondered statistically which places you might want to avoid once the sun goes down, these locations might be the ones.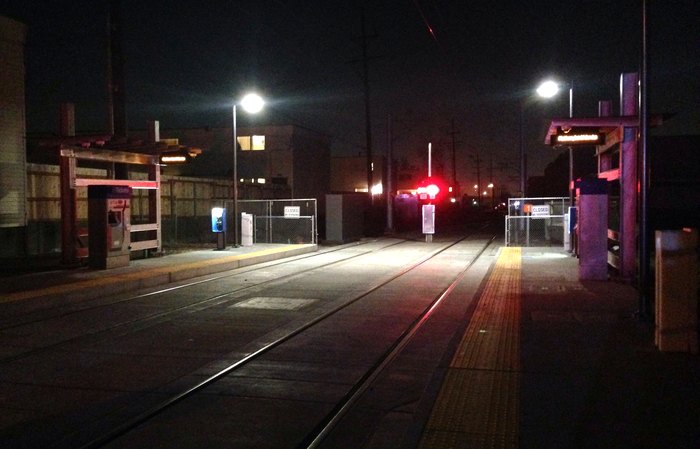 Were you shocked to see any of these cities make the list? What would you call the most dangerous places in Utah? For more facts about the Beehive State, see why Utah Is Said To Have The Nation's Worst Drivers!
OnlyInYourState may earn compensation through affiliate links in this article.
Most Dangerous Places in Utah
August 08, 2022
What are some of the most dangerous towns in Utah?  
Oh, Utah. Let's be real here: the four corners region is one of the most beautiful places in the United States, and we can't get enough of it, ever. Utah is one of the four states included in this area, and it's definitely worth a visit no matter where you're coming from. Of course, there are some parts of Utah that tend to have higher crime rates than others; this doesn't mean they're "dangerous" in the literal sense, but more in the sense that you do have a higher chance of something happening while you're here (usually in the realm of property theft). Of course, unsurprisingly, some of the big cities in Utah make the top of the list, though there are small towns in Utah that do, too. Some of the top "most dangerous" towns in Utah at the time of this writing include South Salt Lake, Salt Lake City, Roosevelt, Murray, and West Valley.  
What is life in Utah like?  
Life in Utah is amazing, especially if you're a fan of the great outdoors. The truth is, everywhere you go is going to have less-than-perfect areas of town and rougher parts of cities, but that doesn't mean visiting should ever be out of the question. There are some truly amazing hiking trails in Utah, and the state parks in Utah are second to none. In fact, our state and National Parks are among the most visited in the entire country, and for good reason: Utah is one of the most scenic places in the United States, and we are obsessed. Life here is quiet and nice, with little crowding and an overall high sense of the quality of life.  
Where are some dangerous places to avoid in Utah? 
Honestly? Despite the stats (which can look scary but really aren't), Utah is an excellent little state to visit. Other than the five towns and cities listed above, there are a few more with higher-than-average crime rates to be wary of. Some of those cities and towns include Ogden, Moab, Riverdale, Park City, and Tooele. Ogden has 83% less violent crime and 100% less property crime than, say, South Salt Lake, which has made the #1 spot on the Top Ten Most Dangerous lists for years now.