Utah Is Home To The Nation's Worst Drivers And Here's Why
With so much to do and so much to see in the beautiful Beehive State, our residents are frequently hitting the road. We may not consider ourselves to be bad drivers but according to reports from the website QuoteWizard, we'd be wrong in thinking that. Coming in at the top spot for America's Worst Drivers by state, Utah residents might want to reconsider how closely they're keeping their eyes on the road!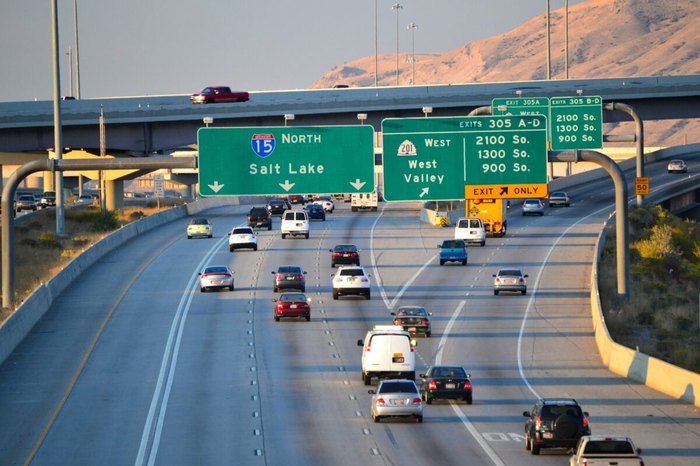 Have you heard that our residents aren't the best of drivers? Do you agree with this report that Utah drivers are the worst in the country? We'd love to hear your thoughts in the comments!
Speaking of being on the road, if you aren't too busy driving like a maniac … try taking a scenic drive and enjoying the beauty of Utah. Check out these 13 scenic drives in Utah that deserve a spot on every Utahn's bucket list.
OnlyInYourState may earn compensation through affiliate links in this article. As an Amazon Associate, we earn from qualifying purchases.
More to Explore
Worst drivers in America
What are some more fun facts about Utah?
Yes, Utah may be home to some of the worst drivers in the country but it is home to so much more. There are so many incredible things about the Beehive State and we are proud to call it home. Consider the following fun facts about Utah that are sure to peak your curiosity and put a smile on your face:
Utah's state cooking pot is the Dutch oven.
Lagoon is the oldest operating amusement park in America.
The man who invented the Frisbee, Walter Frederick Morrison, is from Utah.
Utah is the leading manufacturer of rubber chickens.
Utah is considered home to the most charitable people in America.
If you want to learn even more about the Beehive State, check out our collection of articles featuring fun facts about Utah.
Where can I find the best views in Utah?
Utah is known for its incredible scenery. From its red rocks to its forest and lakes, there are views that appeal to all individuals. If you are wondering where to find the best views in Utah, check out some of our articles. Each one highlights various areas of the state that are absolutely stunning.
What are some must-visit attractions in Utah?
One thing about the Beehive State is that there is never a shortage of things to see and do. No matter the time of year, you will find a handful of incredible activities and hidden gems to discover. Some of our favorite must-visit attractions in Utah include:
Related Articles