Posted in USA
August 18, 2016
Nature Is Reclaiming This Vacant Hilltop Hotel In Harpers Ferry
This historic hilltop hotel in Harpers Ferry is decaying in a hauntingly beautiful way. The property is explored via drone by YouTube channel "Your purkz." This place has seen its share of famous guests, but now sits vacant and forgotten on a cliff above the Shenandoah river. Read on to learn more about the Hilltop House Hotel and be sure to check out the video footage below.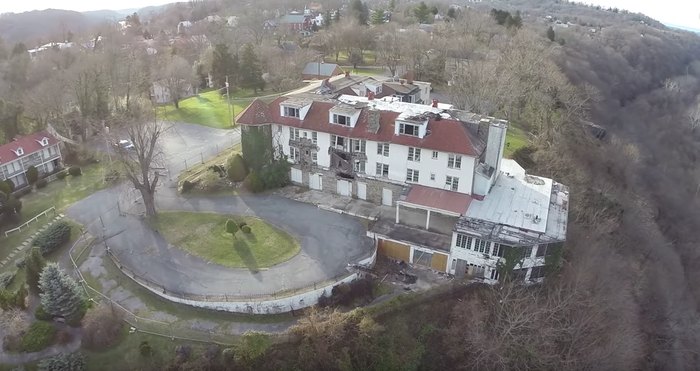 This historic hotel must have seen so much in its time. Check out the footage below:

It's such a shame that beautiful properties like this one are allowed to become so overgrown and shabby. Were you ever a guest at the Hilltop House Hotel?