18 Best Hikes In Texas: The Top-Rated Hiking Trails To Visit In 2023
Set out on an epic hiking adventure in the Lone Star State with our list of the best hikes in Texas for 2023! From rugged mountain trails to serene waterfront paths, Texas offers a range of hiking experiences for all skill levels. Discover hidden waterfalls, towering peaks, and breathtaking vistas as you explore these top-rated trails. Whether you're seeking a challenging trek or a leisurely stroll, Texas has something for everyone.
Best Hikes in Texas
Discover the best hikes in Texas with these top picks. These hikes offer a range of thrilling experiences, from conquering the highest peak in Texas to exploring beautiful waterfalls and scenic landscapes. Lace up your hiking boots and embark on these unforgettable adventures in the Lone Star State.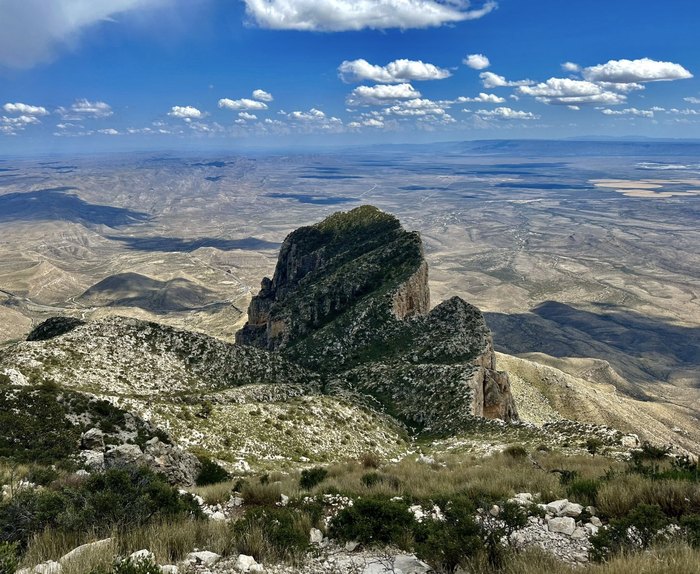 Best Short & Easy Hikes in Texas
Explore the best short and easy hikes in Texas, like the Santa Elena Canyon Trail, Cedar Brake Trail via Cattail Pond Trail, and Good Water Trail to Lake Georgetown. These hikes offer a mix of scenic beauty, tranquil ponds, and picturesque lake views. Whether you're a beginner hiker or looking for a relaxing outdoor stroll, these trails are perfect for you. So, grab your walking shoes and enjoy the beauty of Texas on these accessible and enjoyable hikes.
Hardest Hikes in Texas
Challenge yourself with the hardest hikes in Texas, including El Capitan via Guadalupe Peak, Bush Mountain Trail to Blue Ridge Loop, and Santa Elena Canyon River Kayak Route. These trails will put your stamina and skills to the test, with steep ascents, rugged terrains, and thrilling adventures. Scale the majestic El Capitan, conquer the demanding Blue Ridge Loop, and navigate the stunning Santa Elena Canyon by kayak. These hikes are not for the faint of heart, but the rewarding views and sense of accomplishment make them truly unforgettable experiences for adventurous souls.
Best Waterfront Hikes in Texas
Get ready to explore the best waterfront hikes in Texas! Check out Crockett Gardens Falls, River Place Canyon Trail, and Eagle Mountain Lake Park Trail for some incredible views of the water.
Best Winter Hikes in Texas
Embrace the winter season with the best winter hikes in Texas. Explore Pinnacles Trail, conquer the challenging Emory Peak via South Rim Trail and Boot Springs Trail, and trek through the scenic Laguna Meadow Trail. Though enjoyed year-round, these are also an excellent choice for winter landscapes.
Best Hikes near Austin
Check out the best hikes in Austin, like the Barton Creek Greenbelt Trail, where you can enjoy nature along the creek. The Ann and Roy Butler Hike-and-Bike Trail offers urban charm with views of Lady Bird Lake. For a peaceful escape, head to Turkey Creek Trail and immerse yourself in the tranquil surroundings. Whether you're a seasoned hiker or just starting, these trails have something for everyone.
We'd love to hear about your experiences and the best hiking trails in Texas you're excited to explore. Share your thoughts, and let us know what you think are the best places to hike in Texas – we can't wait to hear from you! And don't forget to take advantage of the opportunity to try Try AllTrails+ For Free, providing you with even more resources and features for your hiking adventures!
OnlyInYourState may earn compensation through affiliate links in this article.
More to Explore
The Best Hikes In Texas
Does Texas have good hiking trails?
The best hiking trails in Texas include:
What are the best months to hike in Texas?
April and September are ideal months to enjoy outdoor activities in Texas, with fewer crowds and slightly cooler temperatures than the summer months. If you're looking to avoid the peak tourist season, planning your hike outside of May to August is generally a safer bet. Whether you want to explore miles of trails of Texas hiking or view stunning rock formations and scenic overlooks, Texas has something to offer year-round.
Related Articles
Explore Texas
Featured Addresses