Hike Above The Clouds On Lost Mine Trail At Big Bend National Park In Texas
Not everyone knows this, but right here in Texas, you can stand above the clouds without getting on an airplane. Lost Mine Trail at Big Bend National Park only has an elevation gain of ~1,000 feet, but you can see a thick, billowy white fog swirling in the valley below when the clouds are low. This is a great national park to visit in Texas if you're wanting to explore one of the state's most unique trails.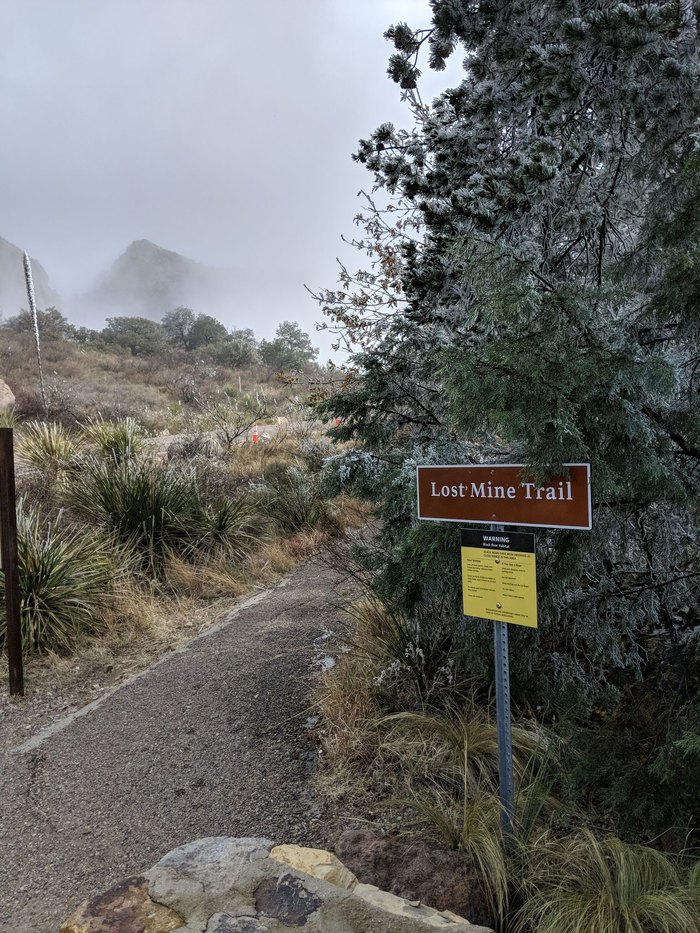 Portions of Big Bend National Park may be temporarily closed, so be sure to keep up with the official website or Facebook page before heading out. Here is the AllTrails page for Lost Mine Trail.
Have you ever hiked Lost Mine Trail? If so, we'd love to hear all about your adventure. Let us know, and check out our previous article for more information about Big Bend National Park: This Entire Town In Texas Was Turned Into A State Park You Can't Pass Up.
Are there any restaurants, businesses, or other attractions in Texas you think the world should know about? If so, head on over to our nomination page and give them a shoutout. And who knows? You just might see your submission featured in an upcoming article.
OnlyInYourState may earn compensation through affiliate links in this article.
Address: Lost Mine Trail, Texas 79834, USA
Address: Big Bend National Park, TX 79834, USA
national park to visit in Texas
February 04, 2022
What is the largest national park to visit in Texas?
When it comes to parks, there's no denying that Texas is home to some of the very best in the country. The Lone Star State's largest national park is Big Bend National Park, which covers 801,163 acres. This sprawling national park is located in Brewster County and consists of dry desert land, carved river canyons, and tall mountain peaks. Anyone who loves the outdoors and can appreciate the natural beauty of Texas will certainly want to add Big Bend National Park to their bucket list. When it comes to recreational activities, Big Bend National Park offers some of the most fun things to do outside in Texas such as hiking, biking, fishing, canoeing, horseback riding, and so much more. There's truly something for everyone of all ages at Big Bend National Park, so make plans to visit soon.
What is the longest hiking trail in Texas?
There are several hiking trails in Texas. The longest trail is the Lone Star Hiking Trail, which has a distance of 96 miles. It also has an additional 32 miles of loop and crossover trails, which happen to be footpath-only trails. The Lone Star Hiking Trail is located within the Sam Houston National Forest and has a moderate rating when it comes to level of difficulty. It's also one of the most popular hiking trails in the Lone Star State. In fact, this lengthy trail attracts hiking enthusiasts from all across the country. It's also accessible year-round and is mostly used for hiking, backpacking, camping, and nature trips. Texas' Lone Star Hiking Trail most certainly belongs on everyone's hiking bucket list.
OnlyInYourState may earn compensation through affiliate links in this article.
Address: Lost Mine Trail, Texas 79834, USA
Address: Big Bend National Park, TX 79834, USA