The 7 Most Delicious Restaurants In Austin You've Probably Never Tried
When you read about Austin's vibrant restaurant scene, you undoubtedly see famous places like Franklin Barbecue and Gourdough's. While there's no denying their scrumptious appeal, Austin is also home to some truly wonderful hidden gems. Savor the magnificent flavors of traditional Cajun cuisine and dig into the freshest oysters around. These are seven delicious underrated restaurants in Austin that you've probably never tried.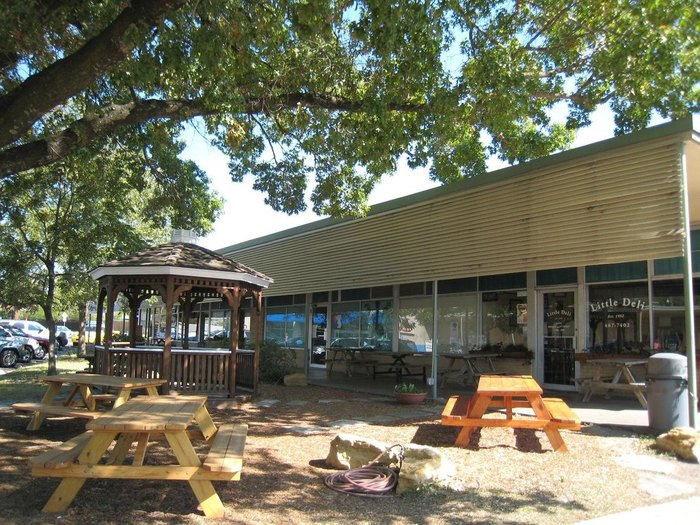 Have you eaten at these delicious underrated restaurants in Austin? Which one is your favorite? Share your thoughts with us in the comments below! And if you know another tasty eatery in the Lone Star State, nominate it for a chance to be featured.
Aching for more hidden gem restaurants in Austin? These 10 under-the-radar restaurants are scrumiddlyumptious.
OnlyInYourState may earn compensation through affiliate links in this article.
Address: 7101 Woodrow Ave unit a, Austin, TX 78757, USA
Address: 4404 W William Cannon Dr, Austin, TX 78749, USA
Address: 11900 Metric Blvd k, Austin, TX 78758, USA
Address: 2038 S Lamar Blvd, Austin, TX 78704, USA
Address: 2312 S 1st St, Austin, TX 78704, USA
Address: 314 W 17th St, Austin, TX 78701, USA
Address: 4211 S Lamar Blvd C-1, Austin, TX 78704, USA
Address: 500 Parker Dr, Austin, TX 78728, USA
delicious underrated restaurants in Austin
June 05, 2020
What are the best little known restaurants in Austin?
El Caribe is one of the best little known restaurants in Austin. This unassuming eatery sits in a modest shopping center on North Lamar, and it's easy to miss if you don't know where to look. As soon as you step inside, the smell of wonderfully fresh Tex Mex will greet you. Everything is absolutely scrumptious -- from the burritos to the refried beans. If you loved this little eatery, you should also visit Mi Ranchito in south Austin. This humble Mexican restaurant may not look like much on the outside, but they make the absolute best tamales in the whole area. You don't have to wait until Christmas to get these amazing eats, either. They serve these mouthwatering meals all year long.
What are the most famous restaurants in Austin?
There are so many famous restaurants in Austin. In fact, Austin has really gained the reputation of a food city in recent years. This is partly due to the popularity of Franklin BBQ. This iconic Austin restaurant has lines out the door almost every single day. It's not uncommon for hungry folks to stand outside in the sweltering heat for up to 4 hours just for a plate of their tender and flavorful brisket. Matt's El Rancho, located in south Austin, is another famous place to stuff your face. This restaurant has been around for decades, and they even catered to president Lyndon B. Johnson. He was always a fan of their wonderful chile rellenos, and it's easy to understand why. Each and every bite bursts with rich flavor.
What kind of food is Austin known for?
From sushi to Tex Mex, Austin is home to a wide variety of cuisine. If you love Asian-inspired fare, you should pay a visit to Kemuri Tatsu-ya or Ramen Tatsu-ya. With their authentic flavors and inventive twists, these restaurants have completely taken the city by storm. You can also find exceptional barbecue, authentic Mexican food, and wonderful Italian cuisine in the capital city. It all depends on what you're in the mood for!