14 Reasons Why You Should Never, Ever Move To South Dakota
We South Dakotans may be able to handle life in our one-of-a-kind region, but we want to be absolutely clear that our home state is certainly not for everyone. If you've been considering making a move to Mount Rushmore State, read this list before you make a terrible mistake. Here are 14 reasons not to move to South Dakota. (Wink, wink.)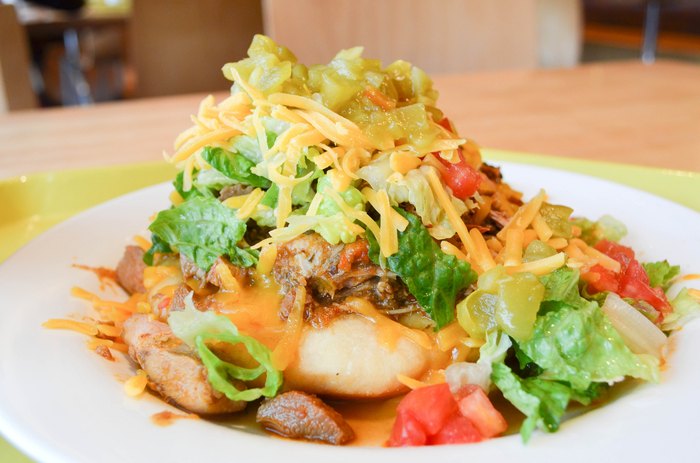 What are some of your favorite reasons not to move to South Dakota? Let us know in the comments! If you got a kick out of this list, check out our list of Extremely Weird Things Only South Dakotans Do!
OnlyInYourState may earn compensation through affiliate links in this article.
Address: South Dakota, USA
Reasons Not To Move To South Dakota
June 30, 2022
What are the best things about living in South Dakota?
Life in South Dakota is oh-so-amazing. After all, we have some of the most gorgeous natural landscape in the county, but that's just the beginning of the amazingness. We're lucky enough to have all four seasons in South Dakota, and each is equally beautiful. Summertime means chasing lightning bugs and hot air balloon rides. Wintertime is all about staying toasty and warm and tons of outdoor fun, including snowshoeing, cross country skiing, and snowboarding. If you've got a hill nearby, you can't go wrong with sledding either. Compared to the rest of the United States, we enjoy a rather low cost of living, too. Even so, that doesn't mean we don't like to go thrifting. We're pretty fortunate to have some of the very best thrift stores in South Dakota, and it's so much fun to go treasure hunting. Oh, there's so much more to love about living in South Dakota – the rich history, the food, the culture, and the people. What do you love most about life in South Dakota?
What are the worst things about living in South Dakota?
Okay, okay, there's not a whole lot that's so bad about living in South Dakota, is there? We wouldn't live here if there was! However, you do want to be aware of a few things, including the most dangerous cities to live in South Dakota. Known for its famous Corn Palace, Mitchell tops the list, followed by Rapid City. Rapid City just might be the most popular city for tourists, too. Chamberlain, Pierre, Yankton, Sioux Falls, and Spearfish also make the list (in that order, too).
If you're new to the state, you'll also have to get used to some things South Dakotans do that seem weird to everyone else. We often don't lock our doors, and corn hole? We can spend hours playing it! We pair our chili with cinnamon rolls and get our driving permit at 14! That's all pretty cool, though, isn't it?