One Of South Carolina's Most Incredible Natural Wonders, Congaree National Park, Holds 15 World Records
If you've ever visited the only national park in South Carolina, the appeal is instantly mesmerizing. Congaree National Park preserves one of the largest old-growth bottomland hardwood forests remaining in America. For nature enthusiasts, it boasts more than 15 species of champion trees – the tallest known examples in the world. The trees in Congaree National Park are some of the tallest trees in South Carolina, and it's truly amazing to see them in person. You should definitely plan to visit this national park in South Carolina!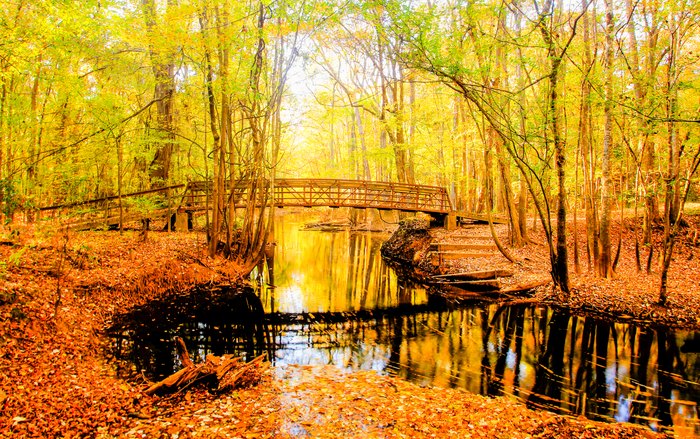 When you plan to visit this national park in South Carolina, we highly recommend you check the official page for Congaree National Park for hours, parking, and other pertinent information like weather and trail status (especially during hurricane season, when the trails can be closed due to flooding). The park is open 24 hours a day (the visitor's center is only open during regular business hours, though) and admission is free.
If you love seeking out oversized natural wonders, then be sure to plan a day trip to see South Carolina's beloved Angel Oak Tree!
OnlyInYourState may earn compensation through affiliate links in this article.
Address: Congaree National Park, 100 National Park Rd, Hopkins, SC 29061, USA
National park to visit in South Carolina
July 29, 2022
How many people visit Congaree National Park in South Carolina each year?
According to recently released figures, Congaree National Park saw just over 145,000 visitors in 2019, or an average of just over 400 people per day – a stark contrast to the colossal number of tourists that flock to South Carolina each year.
When planning your trip to this Palmetto State treasure, it's helpful to know how many others plan to visit this national park in South Carolina, so you can avoid the crowds and enjoy a more pleasurable and relaxing experience. By and large, however, Congaree National Park remains one of the country's most unexplored and underrated national parks. While tourism flourishes in the Palmetto State, Congaree National Park remains in the top 10 least visited national parks in the country.
How big is Congaree National Park?
Spanning a staggering 26,276 acres, Congaree National Park is an enormous place to explore on foot or by water, making for a marvelous experience for hikers and nature enthusiasts. Two water trails allow paddlers to navigate the biggest remaining old-growth forest floodplain in America via the Congaree River or Cedar Creek trails. For those who prefer land-based adventure, nine hiking trails wind through some of the tallest and biggest trees on the east coast. And in terms of wildlife, Congaree National Park is a wonderland; visitors can expect to encounter everything from armadillos to turtles, snakes, and, for a few magical weeks during the summer, fireflies invade the entire park during their annual mating ritual. If you've yet to experience this magical summer show, definitely put it on your South Carolina bucket list!