Take This Road To Nowhere In South Carolina To Get Away From It All
There are days when we all feel somewhat tied to a schedule. Our commitments make us follow the clock and arrive places on time (go figure). Sometimes it's fun to just get in the car and drive with no mandatory arrival dates or times.
The Cherokee Foothills Scenic Highway is the perfect place to just drive. One of South Carolina's most beautiful scenic byways transverses 118 miles in the northwestern part of the Palmetto State and offers up peaceful views of the Blue Ridge Mountains as you meander down the road.
Even though you may have no particular place to "be," you may decide you want to put your feet on the ground to experience this beautiful area of the state. So, if you decide to dig in your heels to gather up a tactile sense of this region, then here are some suggestions of places along the way to make that happen.
The two entry points for SC-11 are on I-85 at Gaffney and at just over the Georgia/South Carolina border. For the sake of this article, we're jumping on SC-11, the Cherokee Foothills Scenic Highway just over the SC/GA border as we exit I-85.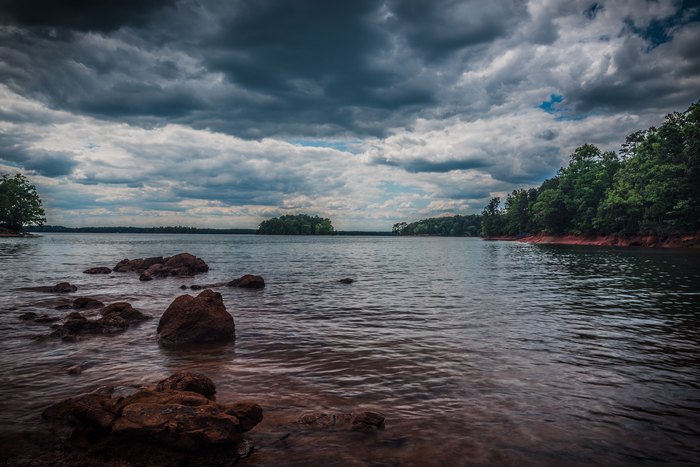 If you're looking for a short drive to "nowhere" with some possible detours along the way, then the Cherokee Foothills National Scenic Highway is a wonderful option in the Palmetto State. Sweeping panoramic views of the Blue Ridge Mountains along with lakes, waterfalls, and small town charm make this the perfect escape.
Have you traveled the Cherokee Foothills Scenic Highway? We'd love to know in our comments.
If you enjoy a chance to escape once in a while then you may also like these 13 breathtaking natural retreats in South Carolina where time stands still.
OnlyInYourState may earn compensation through affiliate links in this article.