Dig For Deals At Bin Time, An Overstock Warehouse In South Carolina Where Everything Is $7 Or Less
Whether you're a bargain-hunting, deal-seeking, master treasure hunter — or not, there is a warehouse in South Carolina that's making headlines all over the southeast and you'll want to go. If you've been looking for "Amazon bin stores near me," you've just found one! Bin Time is an overstock warehouse that sources goods from some of America's biggest retailers each week (like Amazon), including everything from high-end items originally priced in the hundreds of dollars to small items like socks and t-shirts and more.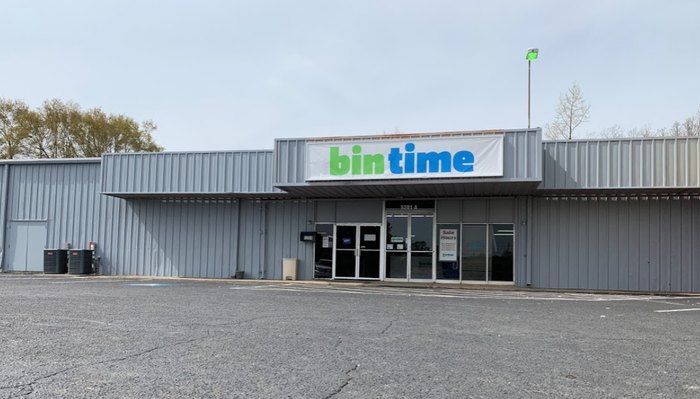 If you've been looking for bargains, you've just hit paydirt! Each Bintime location is open five days per week: Saturday through Wednesday. For more information, including the hours of operation, follow the official Facebook page of Bintime. (Note: There are two Bintime locations in South Carolina: one in Mauldin and one in Anderson!)
Take a peek at this quick video for a better feel for what it's like to experience Bintime in person:
Have you been to an Amazon outlet in South Carolina? We'd love to hear about the great deals you scored! Then check out these six overstock stores in South Carolina that are also bucket list-worthy.
For more information on bargain shopping, you may be interested in the following book — Thrift Shopping: Discovering Bargains and Hidden Treasures.
OnlyInYourState may earn compensation through affiliate links in this article. As an Amazon Associate, we earn from qualifying purchases.
More to Explore
Bin Time & Related Info
What is a bin store?
If you're searching for "Bintime Amazon" or "Amazon bin stores near me," you're in luck! South Carolina's got a few of them. But, what is a bin store? In a nutshell, it's an overstock store, but some key information about bin stores include:
A bin store features merchandise that has been overstocked or returned by customers. Their attraction is the deep discounts shoppers receive.
However, you'll have to follow a few rules when you shop at Bintime: Be prepared to spend time digging for bargains as you'll find all of the merchandise in boxes. Only those shoppers 16 and older can shop on their own. If you're bringing the kiddos along, they'll have to stay close to you.
Bintime Amazon stores can get really busy, so the shops in South Carolina allow shoppers to line up no sooner than two hours before the stores open on Saturday and Sunday. Big crowds aren't usually expected on the other open days. Since there's no shade in the parking lot, you might want to bring a chair for when you wait in line. (However, you'll have to put it back in your car before you enter the store.)
All purchases at Bintime are final, and you can pay in a variety of ways – cash, credit card, debit cards, Apple Pay, and Samsung Pay.
If you've got the patience to spend time digging for bargains, you should score more than a few.
Related Articles
Featured Addresses

935 Sayre St, Anderson, SC 29624, USA

Bintime, 129 W Butler Rd, Mauldin, SC 29662, USA