13 Incredible Thrift Stores In South Carolina Where You'll Find All Kinds Of Treasures
Bargain shopping is at its best when you find a handful of thrift stores and flea markets that make it fun and easy to find what you need. Whether you're shopping for something in particular or just enjoy the thrill of chasing down rock bottom prices on perfectly useable items, thrift store shopping can be loads of fun. You'll find all sorts of treasures at these 13 best thrift stores in South Carolina. Take a look: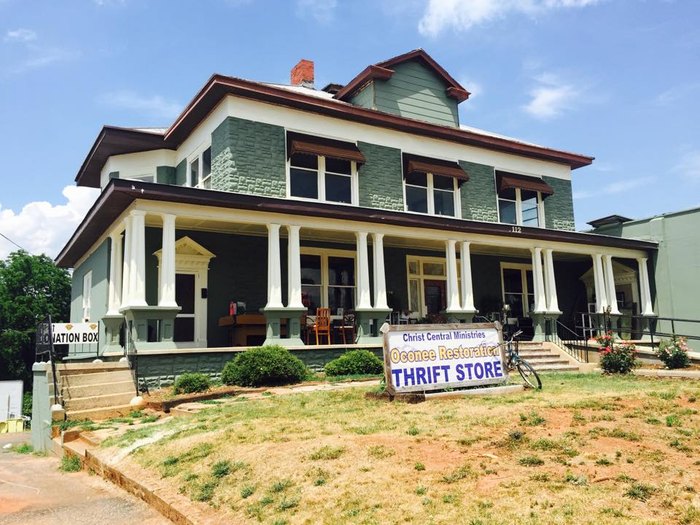 A warning: "thrifting" can be addictive. Are you already a thrift store addict? What's your favorite thrift store? Have you visited any of the ones on this list? And if not, what do you think some of the best thrift stores in South Carolina are? We'd love to hear your answers in our comments.
For more great bargain shopping experiences in South Carolina try these 19 flea markets.
OnlyInYourState may earn compensation through affiliate links in this article.
Address: 130 Bountyland Rd, Seneca, SC 29672, USA
Address: 50 Canal St, Graniteville, SC 29829, USA
Address: 1862 Jefferies Hwy, Walterboro, SC 29488, USA
Address: 3225 Boiling Springs Rd, Spartanburg, SC 29316, USA
Address: 530 Old Greenville Hwy, Clemson, SC 29631, USA
Address: 1438 Main St, Bonneau, SC 29431, USA
Address: 35 S Congress St, York, SC 29745, USA
Address: 304 12th St, West Columbia, SC 29169, USA
Address: 714 W North 1st St, Seneca, SC 29678, USA
Address: 15 Centre Dr A, Bluffton, SC 29910, USA
Address: 1455 Remount Rd, North Charleston, SC 29406, USA
Address: 2523 W Palmetto St, Florence, SC 29501, USA
Address: 673 W Liberty St, Sumter, SC 29150, USA
best thrift stores in South Carolina
April 13, 2021
What are some of the best flea markets in South Carolina?
If you love bargain shopping and live in South Carolina, you're in luck! The Palmetto State offers countless places where your dollar can really stretch. Some additional flea markets to visit in South Carolina include Anderson Jockey Lot, Coastal Carolina Flea Market in Ladson, Hudson's Surfside Flea Market in Surfside Beach, Barnyard Flea Market at Pineville in Fort Mill, Pickens County Flea Market, Thieves Market, Florence Flea Market, Springfield Flea Market, White Horse Flea Market in Greenville, and Sumter County Flea Market. Learn more about some of the best flea markets in South Carolina.
Does South Carolina have any hidden gems?
Whether you enjoy going for long hikes in the woods, discovering a fantastic new place to dine, or marveling at a bizarre roadside attraction, you'll find that South Carolina has no shortage of hidden gems. Some of these destinations include God's Acre Healing Springs in Blackville, Poinsett Bridge in Travelers Rest, Stumphouse Tunnel in Walhalla, Mars Bluff Crater in Florence, Old Sheldon Church Ruins in Yemassee, Pearl Fryar's Topiary Garden in Bishopville, and the Button Museum in Bishopville. Looking for even more hidden gems in South Carolina? Take our Hidden Gem Road Trip that will lead you to ten little-known spots in the state.
What are the best discount stores in South Carolina?
Finding deals while shopping can make the whole venture worthwhile. Luckily, South Carolina is home to plenty of discount and overstock stores that will offer plenty of bang for your buck. Some of the best discount warehouses in South Carolina include Upstate Overstocks, Charleston Liquidation, Pallet Place, Island Overstocks in Mt. Pleasant, the Pottery Barn Outlet in Gaffney, Lowcountry Overstocks in Moncks Corner, Ollie's Bargain Outlet in Columbia, and Nmb Wholesale in Longs. Have you visited any of these discount stores in South Carolina?