This Entire Neighborhood In South Carolina Was Mysteriously Abandoned And Nobody Knows Why
We've featured abandoned places here before, like the Bon Haven mansion in Spartanburg and the infamous abandoned asylum in Columbia, but never before have we featured an entire neighborhood that was mysteriously abandoned in the Palmetto State. In a sense, you could almost call it a ghost town, even though it was never really a bonafide town. Check out these abandoned houses in South Carolina where an entire neighborhood used to thrive.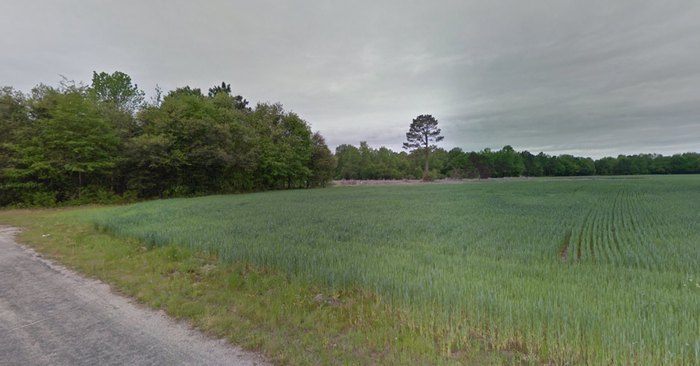 For more abandoned places in South Carolina, check out this abandoned places road trip through the Palmetto State.
OnlyInYourState may earn compensation through affiliate links in this article.
Address: Ashwood Plantation, South Carolina
Abandoned Neighborhood in South Carolina
December 06, 2021
How old is the Ashwood Plantation in South Carolina?  
Ashwood Plantation is located in Lee County, South Carolina, and it was established as a government-sponsored agricultural community. It housed farmers who had been displaced by the disastrous Great Depression, and the project took on a life of its own over the decades. By the 1930s, Ashwood has homes in place for up to 160 families, and rent was inexpensive for its time. Rental allowances then were based on the number of draft animals a family owned; for example, a person with two horses could rent more land than a person who only had one horse. Unfortunately, the town was ill-equipped to survive for long; many residents were inexperienced and didn't know much about farming, and the small sizes of individual farms were detrimental to their existence when low crop prices came into play. The project was disbanded in the mid-'40s, and by the 1980s, most of the buildings that existed there were gone. If you're interested in old photos of South Carolina, check out this article!  
What are some interesting facts about South Carolina? 
If anyone ever tells you that South Carolina is a boring state, cut them out of your life. You don't need that kind of negativity. South Carolina is a vibrant place with plenty of fun and interesting facts about its history, its people, and everything in between. For example, did you know that South Carolina grows more peaches than Georgia (which is literally famous for its peaches)? It's true! Our beautiful state is also home to one of the oldest-known trees on the continent known as The Angel Oak. It's estimated to be about 500 years old, if not older, and it's known for its awe-inspiring beauty and grace. South Carolina is also – get this – the home state of barbecue itself, and are we ever proud of that! Come on, South Carolina barbecue sauce is the only barbecue sauce, as far as we're concerned.