9 Enchanting Urban Waterfalls That Everyone In Pennsylvania Should Visit
We would all love to get away from it all for a spectacular Pennsylvania waterfall weekend, but sometimes that's just not possible…which is why we went search for some of the best urban waterfalls in the state.
These man-made falls can be found in the midst of the city and offer sweet little tranquil escapes without the trek out to the state's beautiful natural areas. Here are nine urban waterfalls that provide a cool mini "getaway" from your busy day.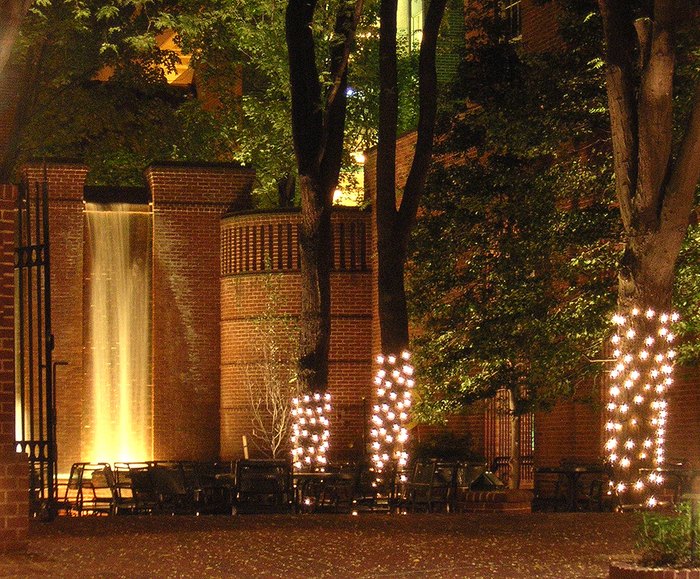 If you haven't seen the Tenth Street Water Feature, you need to shut down your computer, hop in your car, and go see this place. We can't stop watching the pretty colors!
Check out this video, taken by Bill Kane:

When you searched for "waterfalls near me," did you know there were so many urban waterfalls in Pennsylvania? Do you know of any spectacular urban waterfalls that we may have missed (they can be tricky to find!)? Where do you head for an urban escape when you need to get away from it all? Tell us about it in the comments below! Then read about a Pennsylvania waterfall that is so hidden (and now illegal to visit) that almost no one has seen it.
OnlyInYourState may earn compensation through affiliate links in this article.
More to Explore
Waterfalls Near Me
Where can I find scenic hikes in Pennsylvania?
We were all new to hiking at one time. Maybe we're newbies now and just want to get out there and explore. If you're not sure where to go, you'll find an abundance of scenic hikes in Pennsylvania that are picture-perfect for beginners. The Dingmans Creek Trail, for example, spans just 1.4 miles and leads to a spectacular reward: Dingmans Falls. Just be prepared for the crowds as it can get really busy, especially during the warmer months. If you're in the Philly area, follow the Wissahickon Creek Gorge Loop Trail. It is long at nine miles, but the views along the way are more than worth it. You'll face some rocky terrain that you'll likely forget about when you arrive at the cascading waterfall. The North Shore River Front Trail in Pittsburgh, on the other hand, offers stunning views of the city skyline.
What are the best Pennsylvania parks for waterfalls in Pennsylvania?
Pennsylvania's a waterfall paradise, but there are two parks – a Pennsylvania state park and a private park – that boast the most waterfalls in one place. Ricketts Glen State Park boasts 21 named waterfalls, the tallest of which cascades down 94 feet, and can be seen along one epic hiking trail. Falls Trail clocks in at more than seven miles and is quite challenging. You'll definitely want to make sure you're up for traversing the rugged terrain. (It's well worth it if you do.) Bushkill Falls comes in at second for the parks with the most waterfalls. The private park is home to eight waterfalls. You can see all of them along a two-mile trail that takes about two hours to complete. (The seasonal park charges an admission fee, which helps pay for the upkeep of the grounds.) Ohiopyle State Park is perhaps the best state park for easy access waterfalls – it's home to both Cucumber Falls and Ohiopyle Falls, which require just a short stroll to admire.
Related Articles
Explore Pennsylvania