14 Small Towns Around Pittsburgh Where Everyone Knows Your Name
Pittsburgh's often been called a big city with a small town feel. We, Pittsburghers, have the best of both worlds because we're also within easy driving distance of a plethora of charming small towns. Here are 14 small towns near Pittsburgh that offer a glimpse into yesteryear. So, next time you're looking for a unique way to spend the day, head to one of these friendly small towns.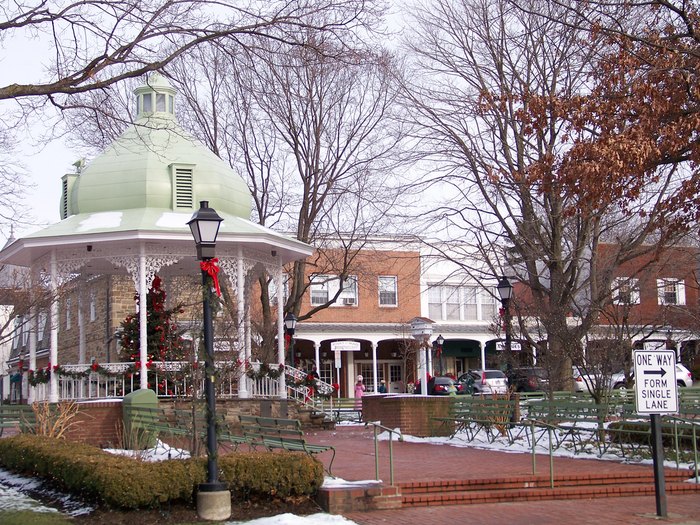 What are your favorite small towns near Pittsburgh? Join the conversation below. Then, click here to read about Meadville, the perfect destination for a day trip.
OnlyInYourState may earn compensation through affiliate links in this article.
Exploring In And Around Pittsburgh
October 07, 2022
What are some abandoned places in Pittsburgh?
Pittsburgh is a pretty old city and has several historic places that are still standing, yet abandoned. There's a wooden house that was built in 1795 called the Neill Log House and it can be found in Schenley Park. It's considered the oldest log house in Pittsburgh. Being a steel town, it's no surprise to find there are abandoned steel furnaces. The Carrie Furnaces can be explored on a tour and they're an intriguing way to learn about industrial history.
What are the most beautiful parks in Pittsburgh?
This old city is an industrial hotspot, yet there are many gorgeous parks where one can get away from the noise of the city. Schenley Park is a local favorite and its 456 acres of lush trees are a serene respite from all the hustle and bustle. It's a great place to take a swim to cool off during the hot summer months. Birders often bring their binoculars to Frick Park where over 100 species of birds frolic in the branches. If you'd like a mellow stroll through exquisite gardens, Highland Park has that and more. Flower gardens surround a fountain and the scene may make you think you're in France.
Where can one see the strange and unusual in Pittsburgh?
A city that's gone through as many changes as Pittsburgh is bound to contain more than a few oddities to explore. The Living Dead Museum has everything you can imagine about zombies, and Dawn of the Dead was filmed in Pittsburgh's own Monroeville Mall. If you'd like to be tripped out by taxidermy, Trundle Manor has some of the weirdest examples around. The strangely stuffed creatures are displayed in whimsical arrangements with other objects like doll heads, bones, hats, pipes, and all sorts of odd accoutrements.