9 Reasons Why Philadelphia Is The Most Unique City In America
There's no city in the world quite like Philadelphia. From our history to our cuisine, and even the unmistakable Philly attitude, you'll certainly know you've made it to a unique city when you arrive in the City of Brotherly Love. Here are a few things about what makes Philadelphia special and unique, and why there's no place like home.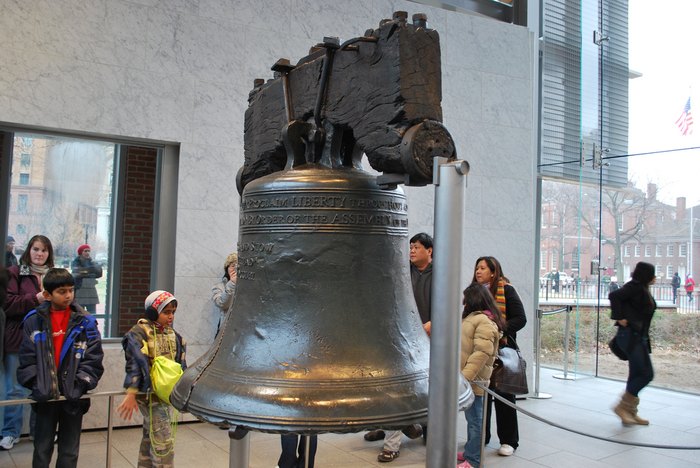 What's your favorite place in Philadelphia? We'd love to see your photos and hear about your experiences there. If you're a resident, tell us what you think about this list! You can also learn more about the city on the official convention and visitor bureau Facebook page.
And if you think it's just the city that makes us a little different, read up on these 9 Things Philadelphians Do That Seem Insane To Everyone Else.
OnlyInYourState may earn compensation through affiliate links in this article.
Address: Philadelphia, PA, USA
What Makes Philadelphia Special
October 09, 2022
Can you suggest some of the best restaurants in Philadelphia?
Boy can I! If you are a foodie, Philadelphia is definitely the place for you. The cross-cultural mix of people from all over the world has led to the establishment of so many amazing restaurants that you could eat yourself silly here! Everyone has their favorites, for a variety of reasons, so I'd hate to choose one over the other. But to get your epicurean adventures on the way I definitely recommend Tacconelli's Pizzeria, Dante & Luigi's, McGillan's Olde Ale House,  and El Vez But just keep in mind, this is not by far even close to the number of amazing eateries you'll find.
What are some other interesting facts about Philadelphia?
Well, there are so many! Did you know that the world's first all-purpose digital computer was invented here? Or that Philadelphia is the home of the very first zoo in the country? Or, not surprisingly given the city's history, that the nation's first 4th of July celebration took place here? These are just a few of the really cool and interesting facts about Philadelphia.
Can you suggest a fun Philadelphia tour?
Philadelphia has many tour companies that put on fantastic tours of the city, and many are themed as well (i.e. art tours, historic attractions, etc.). One of the most popular ones is the RiverLink Ferry. It's a wonderful, 15-minute, leisurely, and very scenic water ride that connects the Philadelphia and Camden waterfronts.