11 Of The Coolest, Most Unusual Places To Dine In Philadelphia
Living in Philadelphia means you have easy access to some of the most unique, interesting places to eat in the world. Still, we all end up falling into routines, going to our favorite places, and not thinking to try something new. If you haven't visited each of these quirky restaurants in Philadelphia, you're really missing out on a great meal and a good time. Check out these unique restaurants in Philadelphia as soon as possible!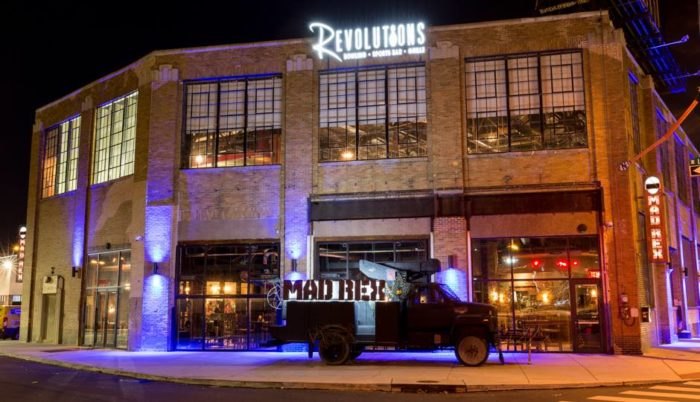 Where do you like to dine when you want a unique night out? Tell us in the comments below! We love to taste test your recommendations!
Looking for more great places to eat? Check out these hidden gems in Philadelphia.
OnlyInYourState may earn compensation through affiliate links in this article. As an Amazon Associate, we earn from qualifying purchases.
More to Explore
Unique Restaurants In Hhiladelphia
What is the best restaurant in Philadelphia?
Philadelphia is known for its vibrant food scene and offers many excellent restaurants. Determining the "best" restaurant in Philadelphia can be subjective and may depend on individual preferences. However, a few restaurants consistently receive high praise from locals and visitors alike. Here are a few notable restaurants in Philadelphia:
Zahav: Zahav is a highly acclaimed Israeli restaurant that offers a modern take on Middle Eastern cuisine. It is known for its flavorful dishes, including hummus, falafel, and grilled meats, as well as its warm and inviting atmosphere.
Vetri Cucina: Vetri Cucina is a renowned Italian restaurant led by James Beard Award-winning chef Marc Vetri. It offers a refined dining experience featuring a tasting menu with dishes crafted from the finest ingredients.
Vernick Food & Drink: Vernick Food & Drink is a popular restaurant known for its inventive and seasonally inspired American cuisine. The menu features a variety of small plates, wood-fired dishes, and creative cocktails.
Le Virtù: Le Virtù showcases the flavors of the Abruzzo region in Italy. This restaurant offers a menu of rustic dishes prepared with locally sourced ingredients, including house-made pastas, hearty stews, and traditional Abruzzese specialties.
Morimoto: Morimoto is an upscale Japanese restaurant by Iron Chef Masaharu Morimoto. Known for its contemporary and artful presentations, Morimoto offers an array of sushi, sashimi, and inventive dishes that blend traditional and modern flavors.
What is a hidden gem restaurant in Philadelphia?
A hidden gem restaurant in Philadelphia is "Helm." Located in the Kensington neighborhood, Helm is a cozy and unassuming eatery that offers a memorable dining experience. Helm focuses on seasonally driven, farm-to-table cuisine with a creative and ever-changing menu. The restaurant sources ingredients from local farms and purveyors, ensuring the freshest and highest quality dishes. The menu at Helm features innovative flavor combinations and beautifully plated dishes that showcase the culinary skills of talented chefs.
The intimate setting of Helm adds to its charm, creating a welcoming atmosphere for guests. The restaurant's attentive and knowledgeable staff provides excellent service, enhancing the overall dining experience. Guests can enjoy a range of dishes at Helm, from small plates like crispy pig's ears and roasted bone marrow to larger plates like perfectly cooked fish and succulent roasted meats. The menu also caters to various dietary preferences, including vegetarian and vegan options.
Helm's commitment to showcasing local ingredients, their culinary creativity, and the overall dining experience make it a hidden gem in Philadelphia. This restaurant is perfect for those seeking a unique and memorable dining experience off the beaten path.
Related Articles
Featured Addresses