These 10 Deadly Animals in Pennsylvania Could Haunt Your Nightmares
Most of us Pennsylvanians love the outdoors, and that love includes being aware of the most dangerous animals in Pennsylvania. After all, we have so many miles of wilderness just waiting to be explored. And despite the fact that we have more licensed hunters than any other state in the country, we also love our critters. No matter how much you consider yourself an animal lover, chances are there are still a few species that make you cringe. Here are just 10 scary animals in Pennsylvania.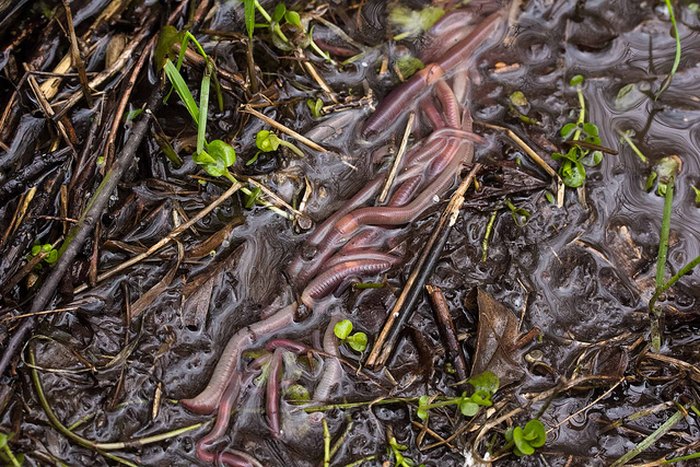 Have you been asking yourself, "What is the most dangerous animal in Pennsylvania?" Well, we gave you a whole bunch rather than just one of the most dangerous animals in Pennsylvania. Have you had an encounter with any of these deadliest animals in Pennsylvania? Let us know in the comments!
OnlyInYourState may earn compensation through affiliate links in this article.
More to Explore
Most Dangerous Animals In Pennsylvania
Where can I see wildlife in Pennsylvania?
Sure, we never want to cross paths with the most dangerous animals in Pennsylvania. However, that doesn't mean we will never have the opportunity to admire the beauty of Pennsylvania wildlife – like bald eagles. We're quite fortunate to have bald eagle5s in Pennsylvania, and one of the best places to see them is Pymatuning State Park. No matter what time of the year you visit, you'll have a pretty decent shot of seeing at least a few. While you're at the park, make sure you visit the Linesville Spillway – where there are so many carp in the water that the ducks walk on their backs. Bring some change, too, so you can buy food from the park-approved machines. To see more absolutely beautiful birds of prey, plan a visit to Hawk Mountain Sanctuary, too. You'll have to pay an admission fee, but it's well worth it, especially if you go on a hike. That's when you'll have the opportunity to see some of Pennsylvania's birds of prey.
Are there any animal attractions in Pennsylvania?
While you'll want to be able to at least identify some of the deadliest animals in Pennsylvania, you probably don't want to dwell on them. Instead, consider checking out some of the state's animal attractions, like the lone wolf sanctuary in Pennsylvania. Wolf Sanctuary of PA in Lititz is home to the only wolves in the state. (There haven't been wild wolves in the state for more than a century.) Go on a guided tour, where you'll get to see the resident wolves up close. For another one-of-a-kind animal experience, check in to a Pennsylvania farm sanctuary Airbnb. The cozy cabin offers all of the luxuries of home, nestled on the grounds of a farm sanctuary. Go on a guided tour of the sanctuary, or just enjoy interacting with the goats, pigs, and other residents.
Related Articles