Don't Drive On These 6 Haunted Streets In Pennsylvania Or You'll Regret It
Do you believe in the paranormal? Even if you shook your head no, you just might start believing after you drive down these six haunted streets in Pennsylvania. Did you know, in fact, that Pennsylvania is known as one of the most haunted states in the country? We have ghosts around practically every turn – here are some creepy, haunted streets that will leave you wanting to stay inside.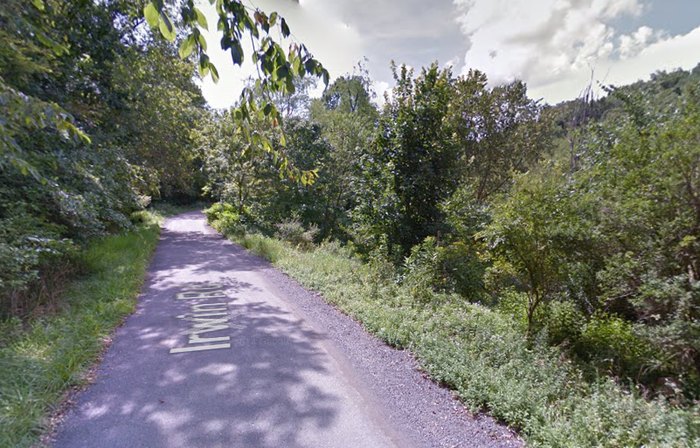 Do you know of any other haunted streets in Pennsylvania to add to this list? Share in the comments below. Are you brave? These haunted road trip in Pennsylvania just might test your bravery. (It's a ton of fun, though!)
OnlyInYourState may earn compensation through affiliate links in this article.
Address: Irwin Rd, Hampton Township, PA, USA
Address: Constitution Dr, Allentown, PA, USA
Address: Cossart Rd, Chadds Ford, PA 19317, USA
Address: Hansell Rd, Doylestown, PA 18902, USA
Address: Rehmeyer's Hollow, North Hopewell Township, PA 17363, USA
Address: Dark Hollow Rd, Pennsylvania, USA
haunted streets in pennsylvania
August 01, 2020
What is the most haunted place in Pennsylvania?
If you love Pennsylvania ghost stories, you will love Gettysburg. As perhaps the most haunted town in the United States, it is dripping with ghost stories. Gettysburg College, for example, tells some terrifying tales. It's said that two employees once got in the elevator and pushed the button. The elevator took them straight to the basement, rather than the floor number they'd pushed. When the door opened, they saw a working Civil War hospital with doctors, nurses, and Civil War soldiers. A doctor came near them, and the elevator began to move. When the employees returned minutes later, the basement was empty.
Are there any haunted restaurants or bars in Pennsylvania?
Lift your glass in a toast at Stouch Tavern in Womelsdorf, just one of the many haunted places in Pennsylvania. The tavern, which once hosted George Washington, now serves delicious food and drinks. You might also enjoy a helping of the paranormal – footsteps when no one is there and silverware that mysteriously moves. Jean Bonnet Tavern in Bedford is also said to be haunted. Dig into a delicious meal as you stay vigilant. You might, for example, feel a touch on your arm, only to turn and find there's no one there.
Are there haunted battlefields in Pennsylvania?
For the most haunted battlefield in Pennsylvania, perhaps in all of the United States, make your way to Gettysburg. The battlefield saw the three bloodiest days of the Civil War with more than 51,000 casualties. Bodies of those who were killed were either left at the battlefield or were buried and later moved. Today, visitors tell of a mist rolling over the battlefield and the sound of marching soldiers in the distance. You might also run into a friendly fella in a floppy hat. If he offers to help you snap a photo or to take a photo with you, just beware that he's done that before. The moment the camera shutter snaps, he disappears.