These 8 Restaurants Serve The Best Cheesesteaks In Pennsylvania
The Philly Cheesesteak is an often contested, more often consumed, part of Pennsylvanian — particularly Philadelphian — culture. Walk down any street in the City of Brotherly Love, and you're likely to hear groups of bystanders violently debating which is the best cheesesteak in town. Ok, maybe not, but you are likely to bump into tourists on their way to Pat's and/or Geno's. Scrumptious eats are everywhere you turn — here are 8 of the best cheesesteaks in Pennsylvania.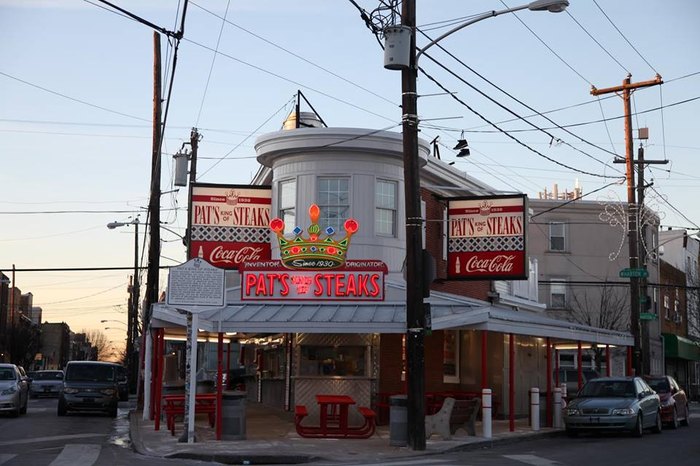 What do you think of our list of the best cheesesteaks in Pennsylvania? Are there any others we left off? Battle it out in the comments below.
If you're still hungry, check out these 11 hometown restaurants in Pennsylvania that will take you back in time.
OnlyInYourState may earn compensation through affiliate links in this article.
Address: Pat's King of Steaks, 1237 E Passyunk Ave, Philadelphia, PA 19147, USA
Address: 1219 S 9th St, Philadelphia, PA 19147, USA
Address: Jim's South St., 400 South St, Philadelphia, PA 19147, USA
Address: 3015 Lehigh St, Allentown, PA 18103, USA
Address: 700 Cattell St, Easton, PA 18042, USA
Address: 426 Belmont Ave, Bala Cynwyd, PA 19004, USA
Address: 555 E Northampton St, Wilkes-Barre Township, PA 18702, USA
Address: 1183 Erbs Quarry Rd, Lititz, PA 17543, USA
best cheesesteaks in Pennsylvania
October 15, 2020
What kind of food is Pennsylvania known for?
When most people think about food in Pennsylvania, their mind goes to the famous Philly cheesesteak. Of course, there is no shortage of amazing places to devour a scrumptious, cheese-covered sandwich, but that isn't the only dish we're known for! Pennsylvanians also love scrapple, shoofly pie, and chipped ham. Want to learn more about the iconic foods in our great state? Check out our list of the most famous dishes from Pennsylvania.
Where can I find the best sandwiches in Pennsylvania?
Philly cheesesteaks aren't the only kinds of sandwiches in Pennsylvania. If you want a truly epic meal, visit Primanti Brothers in Pittsburgh. This famous eatery is known for putting tasty french fries on their sandwiches, and the result is pure heaven. If it's a reuben you're after, head to Issac's Famous Grilled Sandwiches in Lancaster. These mouthwatering meals are so good, you'll want to get one every week. You'll also find some delicious dishes at Tommy DiNic's Roast Beef & Pork. As you can see, there are so many places to get delicious sandwiches in Pennsylvania.
What are the most famous restaurants in Pennsylvania?
Looking for the famous restaurants in Pennsylvania? Search no more! We compiled a list of the most well-known restaurants in Pennsylvania, and each place is guaranteed to dazzle your taste buds. From the groovy atmosphere at Kathy's Cafe in Hughsville to the smoky BBQ at Three B Saloon in Erie, these eateries always provide memorable dining experiences. And of course, everyone needs to visit Jean Bonnet Tavern at least once. This historic eatery, located in Bedford, isn't just famous for their scrumptious home-cooked meals. They're also known for the resident ghosts that haunt the hallways. Don't worry too much, though. These specters are known to be friendly.