These 6 Places In Pennsylvania Amish Country Are Unique And Worth Visiting
Pennsylvania's quite often associated with Amish country, and for good reason. Second only to Ohio in the number of Amish residents, Pennsylvania is home to an estimated 55 settlements of Amish communities with a total of more than 80,000 people. The Amish play an important role in Pennsylvania's heritage, economy, and everyday life. If you're looking for the best Amish towns in Pennsylvania, here are six of them. Each will provide a unique glimpse into Amish life.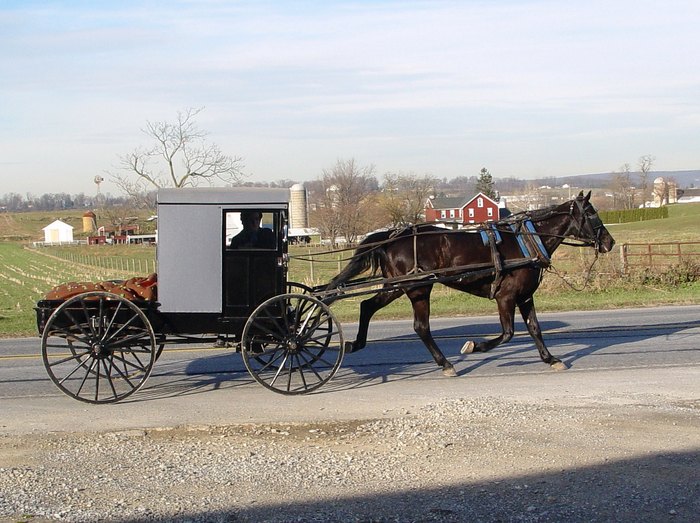 What do you think are the best Amish towns in Pennsylvania? How about the best Amish places to visit? Let us know in the comments!
For an authentic Amish meal, visit one of these Amish country restaurants.
OnlyInYourState may earn compensation through affiliate links in this article. As an Amazon Associate, we earn from qualifying purchases.
More to Explore
Best Amish Town To Visit In Pennsylvania
What are some of the best Amish places to visit in Pennsylvania?
Of course, there are a ton of Amish places to visit in Pennsylvania. If you really want a taste of Amish life, go to one of the many Amish restaurants in Pennsylvania that dish up delightfully delicious Amish food. Your taste buds will love you for it.
Katie's Kitchen in Strasburg, for example, serves everything from meatloaf to home-style chicken. Save room for homemade dessert or apple dumplings.
Dig into an authentic Amish wedding meal at Hometown Kitchen in Quarryville on Fridays. The scrumptious meal of homemade bread filling, chicken, pepper slaw, and mashed potatoes is sure to fill you up.
Dienner's Country Kitchen in Ronks is best known for serving some of the area's best authentic Pennsylvania Dutch food. Make sure you go hungry, and definitely try the buttered noodles.
If you've got a sweet tooth, treat yourself to some homemade donuts from Esther's Amish Bakery & Coffee Shop in Big Run. Save room for a meal, too, because the portions are gigantic, and the food is to die for.
What are the best Amish towns in Pennsylvania?
Best is such a subjective term because we all have our own idea of what defines the best of anything, including the best Amish towns in Pennsylvania.
If you want a real taste of Amish life in Pennsylvania, make sure you visit Plain & Fancy Farm in Bird-in-Hand. Perhaps the most unique Amish tour in Pennsylvania, the Amish Experience at Plain & Fancy Farm offers a guided tour that will take you to such one-of-a-kind spots as an Amish farm and an Amish house and school. Watch "The Story of Jacob's Choice" at the F/X Theater, too. Once you've experienced the Amish Experience, you'll have a much better understanding of and appreciation for the Amish. Several tours are available.
Related Articles