5 Fantastic Lakeside Getaways To Escape To In The Small Town Of La Pine, Oregon
Oregon has a fantastic coastline, but those seaside resorts can get pretty crowded in the summertime. That's why veteran Oregon vacationers know that when you want to cool off at a fantastic waterfront hideaway, you head inland. The lakeside resorts in Oregon are just as impressive as the seaside ones, and can often be visited for a fraction of the cost. The small town of La Pine may seem like it's in the middle of nowhere, but it's an easy drive from not one, not two, but five of these beautiful resorts. From casual and rustic to beautiful and luxurious, there's a lakeside getaway perfect for you and yours.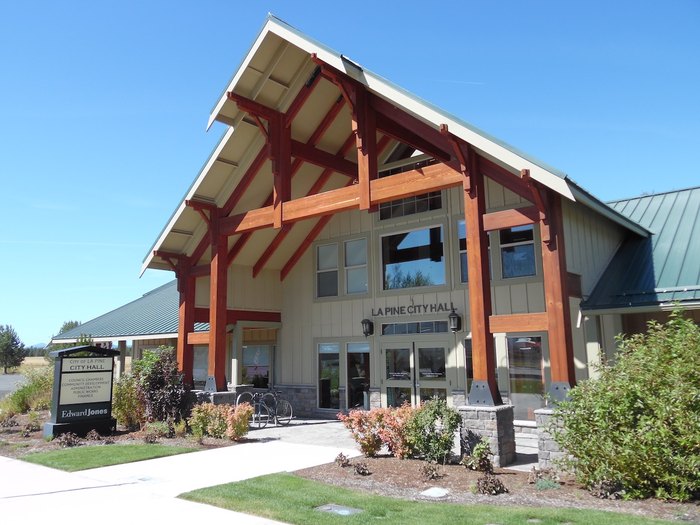 Have you visited any of these lakeside resorts in Oregon? Let us know your favorite place to relax by the water in the comments section. If you're looking for another unique Oregon getaway, consider paying a visit to this charming small-town bed and breakfast.
Address: East Lake Resort, 22430 N Paulina Lake Rd, La Pine, OR 97739, USA
Address: Paulina Lake Lodge Road, Paulina Lake Lodge Rd, Oregon 97739, USA
Address: Cultus Lake Resort, 55885 Cascade Lakes National Scenic Byway, Bend, OR 97413, USA
Address: Odell Lake Lodge & Resort, 21501 NF-680, Crescent, OR 97733, USA
Address: Shelter Cove Resort & Marina, 27600 W Odell Lake Road, OR-58, Crescent, OR 97733, USA
Address: East Lake Resort, 22430 N Paulina Lake Rd, La Pine, OR 97739, USA
Address: Odell Lake Lodge & Resort, 21501 NF-680, Crescent, OR 97733, USA
Address: Cultus Lake Resort, 55885 Cascade Lakes National Scenic Byway, Bend, OR 97413, USA
Address: Odell Lake Lodge & Resort, 21501 NF-680, Crescent, OR 97733, USA
Address: Paulina Lake Lodge Road, Paulina Lake Lodge Rd, Oregon 97739, USA
Address: Shelter Cove Resort & Marina, 27600 W Odell Lake Road, OR-58, Crescent, OR 97733, USA