Most People Have No Idea Oklahoma Has A Lost National Park…And It's Stunning
In 1902, before Oklahoma was even a state, Platt National Park was established as the seventh National Park in the history of the U.S. through a contract between the Chickasaw and Choctaw Nations and the federal government. Platt National Park was located at the foothills of the Arbuckle Mountains in Sulphur, Oklahoma, and in 1976 became Chickasaw National Recreation Area after merging with the Arbuckle Recreation Area.
Why would the government take away its National Park status? It's believed that the federal government thought it would bring in more visitors giving it a fresh name change. It's hard to find evidence that Platt National Park once existed, but historic maps and old documents help us remember this near-forgotten piece of Oklahoma history.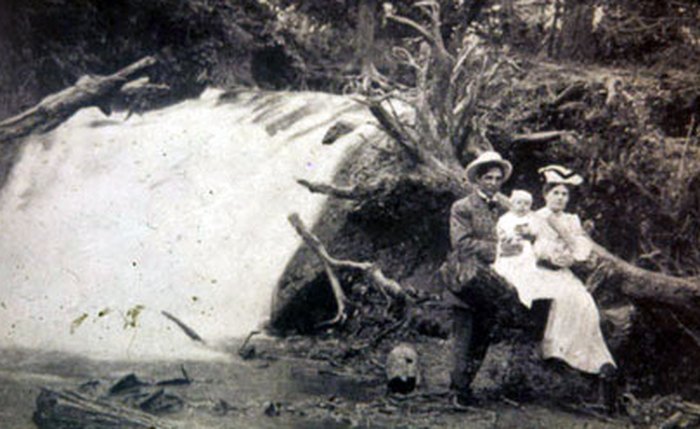 To learn more about the natural springs in Chickasaw National Recreation Area, click check this article out!.
If you're planning a visiting any of America's current national parks, there's no better time to visit than during National Park Week. Learn all about this celebration of America's great outdoors — including fee-free days throughout the year!
OnlyInYourState may earn compensation through affiliate links in this article.
Address: Chickasaw National Recreation Area, 901 W 1st St, Sulphur, OK 73086, USA
National Park In Oklahoma
March 20, 2022
What are the best state parks in Oklahoma? 
Did you know Oklahoma is home to an impressive 32 state parks, each of which is spellbinding in its own way? It's true! We love and can't get enough of the Sooner State, and part of the reason for that is its awesome state parks, which are so uniquely Oklahoma that we feel they sum us up pretty fairly. Some of our picks for the greatest state parks in Oklahoma include gems like the amazing Alabaster Caverns State Park, which is a must-do for anyone with even a passing interest in geology. It's an incredible look into a real cave system, and the tours are a bucket list item for any Sooner. Then, take a gander at the spellbinding Black Mesa State Park, which is easily one of the most popular state parks in Oklahoma, and fans of lakes and bodies of water will love Lake Texoma State Park. Finally, be sure to check out Red Rock Canyon State Park, and Robbers Cave State Park. Which state park in Oklahoma is the best state park in Oklahoma? That's up to you! 
What are some fun things to do outside in Oklahoma? 
If you're a fan of the great outdoors, you'll be a fan of the Sooner State. There are all sorts of totally epic, super fun things to do outside in Oklahoma, thanks to its mostly mild temperatures during the warmer months of the year as well as its lush forests, beautiful plains, stunning prairies, and so much more. Among our favorite fun things to do in Oklahoma are the basics, like hiking, biking, kayaking, camping, and even horseback riding; there are plenty of each of those things to be done! Visit Quartz Mountain State Park in Oklahoma for some world-class hiking and camping, or maybe meander to Broken Bow and canoe the river. Go spelunking (cave exploring), or maybe hit up Lake Tenkiller and do some SCUBA diving. Want a handy list of state parks in Oklahoma you need to visit ASAP? Check this article out!