9 Under-Appreciated State Parks In Oklahoma You're Sure To Love
The Sooner State is home to some of America's most astonishing landscapes, and it's especially evident inside state parks. You probably know about some of them, such as Salt Plains State Park and Robbers Cave, but there are so many hidden gems worth exploring. If you're looking for some of the best state parks to visit in Oklahoma, you've come to the right place. These nine under-appreciated destinations will reignite your love for nature.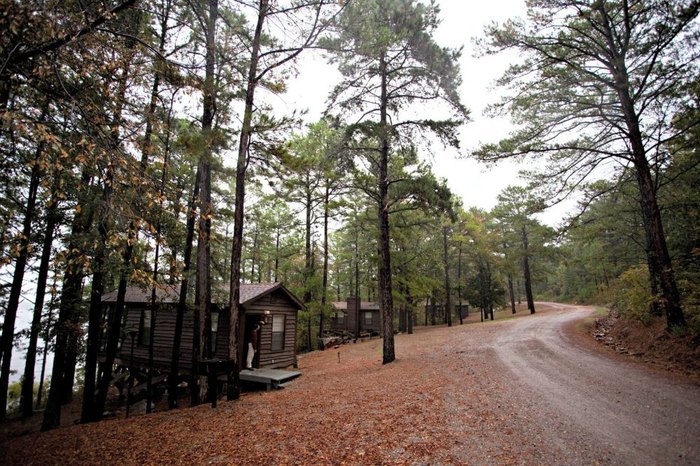 What are your favorite state parks to visit in Oklahoma? Share your thoughts with us in the comments below!
And if you're looking for more outdoor adventure, why not head over to Beavers Bend State Park? It's a gorgeous park in southeastern Oklahoma filled with lakes, rivers, hiking, swimming and much more. Check it out here.
And don't forget! You can stay up to date with all things Oklahoma by signing up for our email newsletter.
OnlyInYourState may earn compensation through affiliate links in this article.
state parks to visit in Oklahoma
February 10, 2022
Which state parks should I visit in Oklahoma?
If you're looking for the best parks in Oklahoma, we've got you covered. For starters, head over to Salt Plains State Park near the town of Jet. This 840-acre area is home to breathtaking panoramic views. After you've snapped some photos of the stellar surroundings, head over to the crystal digging area. Here, you can search for gorgeous gemstones and stick your hands in the dirt. This activity is great for visitors of all ages, so if you're looking for a day trip, be sure to check it out. Need more ideas? Check out our list of the 12 best state parks in Oklahoma.
Are there any good swimming holes in Oklahoma?
Yes! There are so many picturesque and refreshing swimming holes in Oklahoma. We definitely recommend soaking up the sun at Spavinaw Creek. This area is home to gorgeous turquoise waters. You'll love jumping from the rope spring into the natural creek below. For more fun, visit Gage Artesian Beach. This swimming hole gets up to 14-feet deep, and the bottom is lined with sand. You'll feel like you're on a tropical vacation when you visit this hidden gem! For more travel inspiration, take a look at our list of the best swimming holes in Oklahoma.
What are the best waterfall hikes in Oklahoma?
One of the best hiking trails in Oklahoma is nestled in Natural Falls State Park. Start at the Dripping Springs trailhead and enjoy the sights! This hike only spans one mile, but it's jam packed with breathtaking views. At the end of your hike, you'll come across one of the most gorgeous waterfalls in Oklahoma. Bring the kiddos along and watch their eyes light up with wonder.