18 Best Hikes In Oklahoma: The Top-Rated Hiking Trails To Visit In 2023
Are you a fan of hiking and exploring the great outdoors? If so, you're in luck because we've compiled a list of the 18 best hikes in Oklahoma that you absolutely have to check out in 2023. From waterfalls to canyon views, Oklahoma's hiking trails have it all. So, grab your hiking boots and get ready to embark on an adventure in the Sooner State!
Best Hikes in Oklahoma
Looking for some hikes in Oklahoma? Then you should check out the Friends Trail Loop, Turkey Mountain Via Yellow Trail, and Elk Mountain Trail. These trails offer scenery, diverse terrain, and an opportunity to get outside. Whether you're an experienced hiker or a beginner, these hikes will provide a fun time out in nature.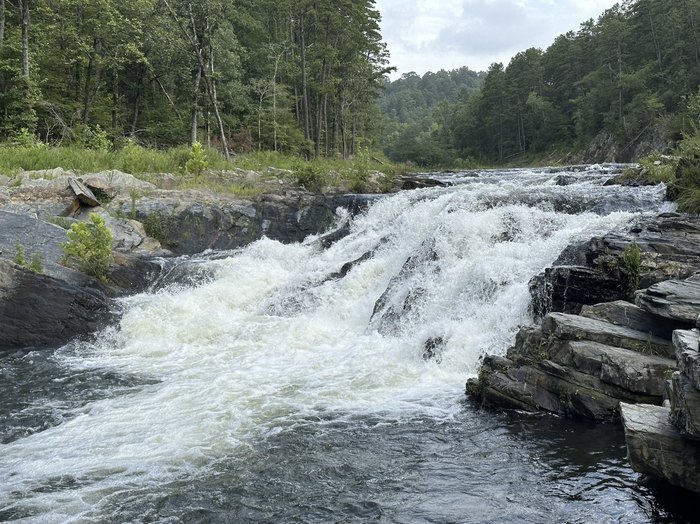 Best Short & Easy Hikes in Oklahoma
Want to hit the trails but are short on time? There are a few great options to check out. The Tree Trail is popular, offering a peaceful walk through a wooded area with beautiful trees to admire. For a more unique experience, the Wichita Mountains Forty-Foot Hole is a must-see, with a stunning natural waterfall and swimming hole. And if you're up for it, the Kite Trail is a scenic hike with beautiful views of the surrounding countryside.
Hardest Hikes in Oklahoma
Up for a challenge? Oklahoma has some tough hikes to offer. The Boardstand Trail is a trek through Talimena State Park, with inclines and rocky terrain. The Ouachita Bohannon Trail is another difficult option, with a 17.2-mile route that includes steep climbs and descents. Finally, the Baldy Point Summit Trail offers a strenuous hike with a tough incline and rocky path. These hikes are not for the faint of heart but offer stunning views for those who make it to the top.
Best Waterfront Hikes in Oklahoma
Bison Trail, Skyline Trail, and Lake View Lodge Trail Short Loop are all great options for those who love to hike and enjoy beautiful views of the water. Whether you're looking for a challenge or something more moderate, these trails have something for everyone.
Best Winter Hikes in Oklahoma
One of the top choices for winter hiking is the Ichabod Crane Trail, which offers a gorgeous view from a scenic overlook. Another option is the Little Brother Loop, which offers a stroll through pine forests. Finally, the Sequoyah Nature Loop Trail is an excellent choice for those who want to experience the natural sights and sounds of Oklahoma in the winter months.
Best Hikes near Oklahoma City
Need some hiking spots near Oklahoma City? Check out Bluff Creek Unpaved Trail Loop, Lake Hefner Trail, and Stinchcomb Wildlife Refuge: East Trail. These trails offer some of the most beautiful scenery in the area, with plenty of opportunities for adventure and exploration.
Have you explored any of these Oklahoma hiking trails? If so, do you think any stand out as the best for Oklahoma hiking? We're excited to hear about what you think are the best hiking trails in Oklahoma!
Whether you're looking for a hiking experience with miles of trails with a lot of natural beauty or a family-friendly day hike with wildflowers and an opportunity for bird-watching, this hub has everything you'll need. And be sure to Try AllTrails+ For Free!
OnlyInYourState may earn compensation through affiliate links in this article. As an Amazon Associate, we earn from qualifying purchases.
More to Explore
The Best Hikes In Oklahoma
Does Oklahoma have good hiking trails?
Oklahoma's best hiking trails include:
What are the best months to hike in Oklahoma?
Oklahoma offers beautiful hiking trails year-round, but the spring and fall seasons are particularly pleasant with mild weather and stunning natural scenery.
Related Articles
Explore Oklahoma
Featured Addresses