9 Incredible Hikes Under 5 Miles Everyone In Oklahoma Should Take
One of the best ways to experience the great outdoors is hiking. It's not only a great exercise, but it's also a way to discover the beauty and ecosystems that exist in Oklahoma. Unless you're an advanced hiker, a hike under 5 miles should be just perfect to get you on your way. Here are 9 of the best hikes in Oklahoma you should experience: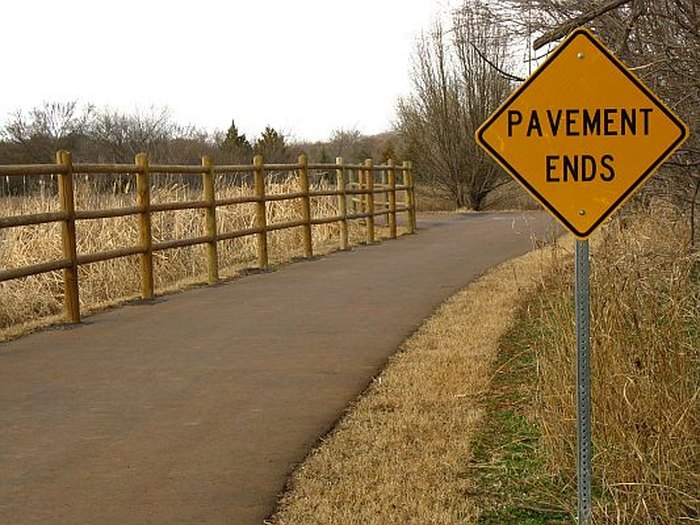 What is your favorite hike in Oklahoma under 5 miles?
OnlyInYourState may earn compensation through affiliate links in this article.
Best Hikes In Oklahoma
March 21, 2022
What's the most beautiful hike in Oklahoma?
There are so many stunning hikes in Oklahoma but one of the most beautiful is the Charon's Garden Trail.  Located within the nearly 60 thousand acres that make up the Wichita Mountains Wildlife Refuge, this trail offers hikers a unique and otherworldly hiking experience. The Charon's Garden Trail is a rocky, rugged trail that features huge granite boulders scattered around on the granite surface. Though this trail is popular, there are plenty of opportunities along the trail for solitude, inspiration, physical challenge, sightseeing, and renewal. Permits are not required for day hiking, but if you decide to extend your stay, be sure to apply for a permit.
What are the most beautiful lakes in Oklahoma?
Oklahoma also has no shortage of beautiful lakes, but one of the most popular is Broken Bow Lake. This Reservoir stretches over 22 miles and spans many types of environments, with something to please everyone! One of the best trails to witness this beauty is the Lakeview Lodge Trail in Beavers Bend State Park. This beautiful trail takes an average of 1 h 35 min to complete and is a very popular area for camping, fishing, hiking, birdwatching, and more. This trail gives hikers a taste of what the Broken Bow Landscape has to offer and gives hikers some gorgeous views of this massive lake. Though this trail is moderately challenging, it is accessible year-round. Leashed dogs are also welcome on this Lakeview Lodge Trail. 
What are the best family-friendly hikes in Oklahoma?
Some of the best family-friendly hikes in Oklahoma can be found in the Martin Park Nature Center. Located near Oklahoma City, this beautiful park offers guided hikes, education programs, and an interactive learning center that provides visitors a place to learn about nature and wildlife in a serene, suburban environment and is the perfect place for curious kids to learn about nature. The park offers 2.5 miles of wooded trails that are easy and are a great place to escape the heat during the warmer months.