11 Out Of This World Summer Day Trips To Take In Ohio
Now that summer is officially underway and the kids are out of school, you're probably looking for some fun things to do during the day. Fortunately, the Buckeye State is full of all kinds of unique day trip destinations that the whole family will love. The following are 11 of our favorite little-known day trip destinations. Be sure to add these to your summer day trips in Ohio bucket list: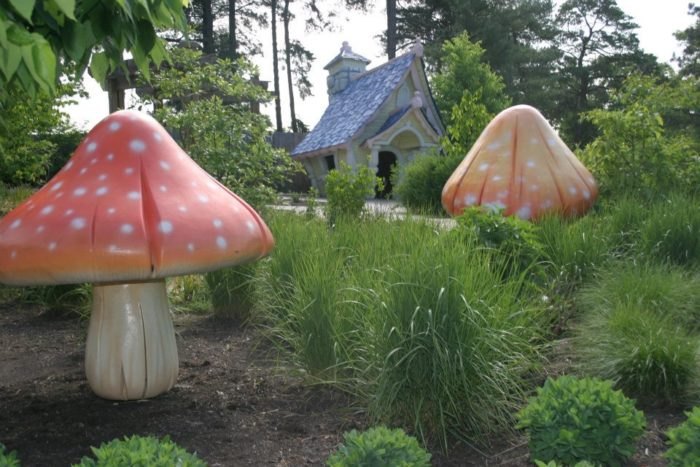 Have you been to any of these places before? Can you think of other great destinations for summer day trips in Ohio? Share your thoughts and experiences with us!
OnlyInYourState may earn compensation through affiliate links in this article.
Address: 10397 Springfield Pike, Cincinnati, OH 45215, USA
Address: 1905 Russell Ave, Springfield, OH 45506, USA
Address: 10108 Opossum Hollow Rd, Rockbridge, OH 43149, USA
Address: 8777 Manchester Ave SW, Navarre, OH 44662, USA
Address: 333 Wadsworth Rd, Orrville, OH 44667, USA
Address: Boston Township, OH, USA
Address: 4845 Fenner Rd, Troy, OH 45373, USA
Address: 1763 Hamilton Cleves Rd, Hamilton, OH 45013, USA
Address: Yellow Springs, OH 45387, USA
Address: 5452 OH-557, Millersburg, OH 44654, USA
Address: 6201 Kellogg Ave, Cincinnati, OH 45230, USA
Summer Day Trips In Ohio
May 18, 2021
What is summer in Ohio like?
Summers in the Buckeye State can be quite hot and humid with average temperatures hovering around 90 degrees. July is the hottest month but you can get some relief closer to Lake Eerie which has slightly more moderate temperatures. Thunderstorms may occur frequently in the summer as well as an occasional tornado. 
What are some fun things to do this summer in Ohio?
Spending time out on the water in Ohio is always a fun time, and it's especially fun to go tubing on one of the many natural lazy rivers around the state. Some options are a two-mile float down the Little Miami River in Oregonia, a 2.5-mile trip down the Tuscawaras River in Bolivar, or a three-mile trip along Whitewater River in Harrison. Lazy rivers are a great way to cool off, relax, and have some fun. A day trip to an amusement park is a memorable experience for the whole family during the summer months as well, and Ohio has quite a few. Cedar Point, Kings Island, Memphis Kiddie Park, and Stricker's Grove are just a few places with rides and games you can enjoy in the summer. 
What are some family-friendly road trips to take in Ohio?
Ohio is a fantastic state to take a road trip with the family, so pile everyone in the car and head out on an adventure! Let's start with our Cleveland to Huron summer road trip adventure with stops at Edgewater Park Beach where you can take a dip in the water and kids can play in the sand and Old Woman Creek National Estuarine Research Reserve to explore the trails and breathtaking scenery. Other road trip ideas can be found in the article, Here Are The 10 Best Road Trips You Can Take In Ohio.