Few People Know The Iconic Thinker Statue In Cleveland Was Actually Imported From France
Auguste Rodin's The Thinker is one of the most recognizable statues from the recent past. The iconic portrayal of a man, hunched over deep in thought, has taken on a life of its own in a way even the artist himself couldn't predict. Believe it or not, the local The Thinker statue in Cleveland was imported from France after its casting was supervised by Rodin himself. Of course, our statue looks a little bit different than most others… and, boy, does this Cleveland landmark have a story to tell. Buckle up, because we're going to take a trip back through time to unlock the secrets of this statue.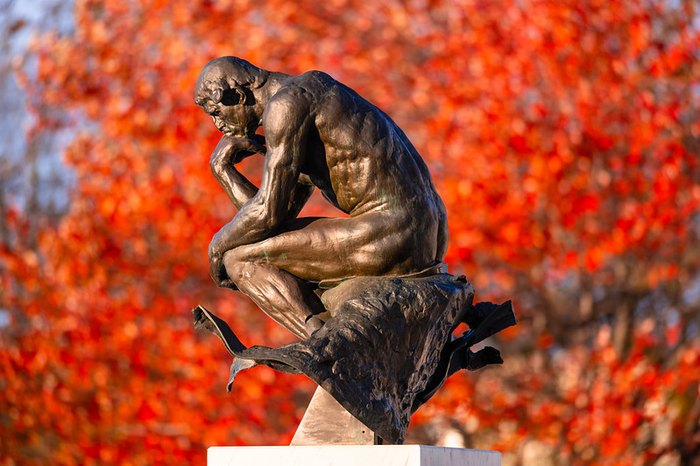 The stunning and unique The Thinker statue in Cleveland is certainly a source of local pride. It's beautiful, instantly recognizable, and rather humbling to see in person. From its crafting by one iconic French artist to its bombing in Cleveland, this statue has a story to tell.
Want to learn more about the statue's historic bombing? Check out our article on Cleveland's reputation as Bomb City, USA back in the 1970s. If you remember the era of turmoil, we'd love to hear your thoughts and memories in the comments!
Address: The Cleveland Museum of Art, 11150 East Blvd, Cleveland, OH 44106, USA
OnlyInYourState may earn compensation through affiliate links in this article.