Visit Northern California's Mini Grand Canyon Where You'll Discover Endless Waterfalls
Everybody knows that Yosemite National Park is one of Northern California's most iconic spots. This stunning national park is anything but a secret. Although there are certainly some spots of Yosemite that see a lot of crowds, there are just as many spots that few people take the time to visit. For instance, there's a little-known canyon commonly referred to as the Grand Canyon of Tuolumne, and it's an amazing region of the park that every nature lover should know about. The canyon is most notable for the plethora of beautiful waterfalls it contains, so plan an adventure soon and see it for yourself!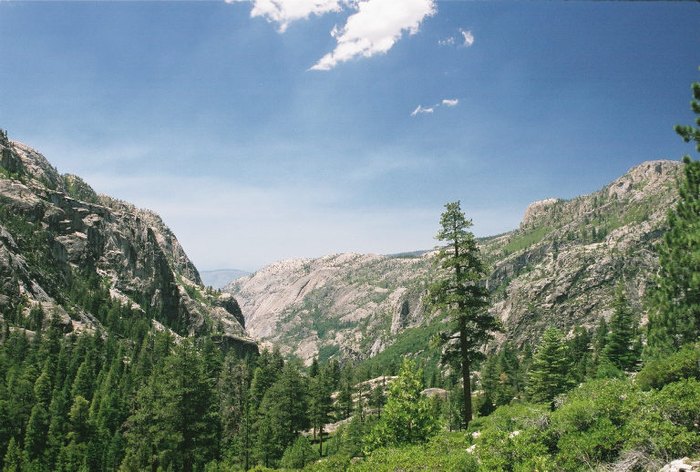 If you're on the hunt for "waterfalls near me," you've come to the right place. Have you heard of this little-known canyon in Yosemite National Park before? Did you know about these waterfalls in Yosemite? We'd love to read about your experiences in the comments section below!
If you think that the Grand Canyon of the Tuolumne River looks simply incredible, then check out this list of 11 amazing, must-see natural wonders in Northern California for more stunning attractions like this one.
While you're in an outdoors kind of mood, watch this video to learn more about California's wonderful national parks:
OnlyInYourState may earn compensation through affiliate links in this article.
More to Explore
Waterfalls Near Me
What are some of the best waterfall hikes in Northern California?  
It is absolutely no secret that Northern California is a paradise. It's filled to the brim with incredible natural wonders, including more than a handful of truly amazing mountains, views, rivers, lakes, and waterfalls. In fact, many of the hiking trails across the region feature waterfalls that hikers either walk right past or arrive at in the end, and each one is worth a hike! Some of the best waterfall hikes in Northern California include many within Yosemite National Park; Yosemite Falls is easily the most famous, but there are many more than just that one. Another wonderful one is the Vernal and Nevada Falls via Mist Trail, which is difficult but ridiculously rewarding, and Lower Yosemite Falls Trail, which is pretty easy and comes in at just over one mile in length. Amazing waterfall hikes in Northern California NOT at Yosemite include amazing ones like Alamere Falls, which falls right into the ocean, and Burney Falls, which has been called the "8th Wonder of the World" by Teddy Roosevelt himself. Want more waterfalls and less work? Check out this article on easy-to-get-to waterfalls in NorCal. 
What are some awesome hiking trails in Northern California for beginners?  
For every hard hike in NoCal, there are three more easy ones. We're usually all about the easier hikes, except for the days we like a good challenge. Some of our favorite hiking trails in Northern California for beginners include the hike to Kinner Falls, which is just 90 minutes away from Redding. Also near Redding is the awe-inspiring Flanagan and Chamise Peak Trail, which is 4.6 miles out and back and features incredible mountain views. If you're a fan of coastal hikes, check out the Mendocino Headlands Trail; it's four miles of amazing ocean views and picturesque cliffs you'll fall in love with as much as we did. Northern California really is the perfect state for a nature lover; there's so much to do and see, so guess you'd better go outside and explore.  
Related Articles
Explore Northern California
Featured Addresses

Grand Canyon of the Tuolumne River, California, USA