The One Spectacular Park In Northern California That's Full Of Hidden Waterfalls
One of the best parts of living in Northern California is the fact that we can escape into nature at the drop of a hat. No matter where you live in our region of the state, there's probably a place you can go to get away from urban life if only for a little bit. This park is the perfect example of an idyllic escape that you'll want to check out. Aptly called Hidden Falls Regional Park, this park is packed with stunning natural beauty, including plenty of hidden waterfalls. Surround yourself with NorCal's natural, untouched landscapes and plan a visit to this heavenly place soon.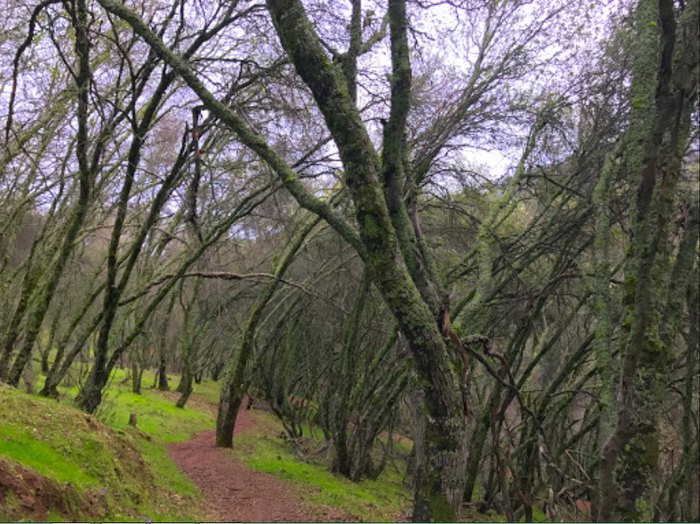 Have you had the pleasure of checking out this park yet? There are few things more magical than stumbling across hidden waterfalls! Be sure to check out our list of 15 secret waterfalls in Northern California for even more enchanting destinations like this one.
OnlyInYourState may earn compensation through affiliate links in this article. As an Amazon Associate, we earn from qualifying purchases.
More to Explore
Hiking trails and waterfalls
What are the best waterfall hikes in Northern California?
California is an amazingly vast state with lots to do and plenty to see. So, picking the best waterfall hikes in Northern California is a bit of a challenge. A challenge we are up for. Here are some of the best waterfall hikes in Northern California:
Crystal Creek Falls

Faery Falls

Glen Alpine Falls

Mt. Whitney Portal Falls
Bassi Falls
Of course, with as much natural beauty as there is around here, it's no surprise that a lot of those things to do revolve around hiking in Northern California. How do you make an amazing Northern California hike even better? Add waterfalls, of course. Some of the best waterfall hikes in Northern California include gems like Crystal Creek Falls, near Redding, which is a very easy hike leading to an excellent, tiered waterfall, and the Glen Alpine Falls hike is another A+ trail that's short, sweet, and epic.
Where are the most amazing hiking trails with waterfalls in Northern California?
Some of the most amazing hiking trails with waterfalls in Northern California are:
Burney Falls
Berry Creek Falls
Sardine Falls
Cataract Falls
Mossbrae Falls
Some hiking trails with waterfalls in Northern California lead to famous places, and those ones could be considered the best. One amazing waterfall hike in Northern California is none other than the hike to Yosemite Falls, a 2,245-foot cascade that's easily one of the most iconic on the planet. It's a challenging 7.2-mile trek to the falls, but when we say it's worth it, we cannot express it enough. Other famous Northern California waterfalls that have excellent trails leading to (or beyond) them include Burney Falls, which was once described by Teddy Roosevelt himself as "the 8th Wonder of the World," and Berry Creek Falls is a challenging "must-do" hike as well.
What are some famous waterfalls in Northern California?
Some famous waterfalls in Northern California include:
Yosemite Falls

Horsetail Falls
Feather Falls
Alamere Falls

Potem Falls
Well, obviously, there are all the waterfalls in Northern California we've already mentioned, but some do deserve to be mentioned again, like Yosemite Falls. It's just too incredible to skip in any case, but most especially if you're visiting NorCal and need something to do. Other famous waterfalls of Northern California include Alamere Falls, nestled on the Point Reyes National Seashore, which is a very unique tidefall (waterfall going into the ocean) that requires a 13-mile round-trip adventure to access. Potem Falls is accessible by an easy and brief hike, and so is Feather Falls, which is an impressive 410 feet in height.
Related Articles
Explore Northern California
Featured Addresses

Hidden Falls Regional Park, 7587 Mears Pl, Auburn, CA 95603, USA