Here Are 10 North Dakota Swimming Spots That Will Make Your Summer Epic
It's getting warmer and summer is right around the corner. One of my favorite summer activities is heading to a nearby lake and jumping in. Swimming is the perfect thing to do on a hot day to have some fun in the sun, and North Dakota has many great places for swimming. Listed below are 10 of the best rivers and lakes in North Dakota that belong on your summer bucket list.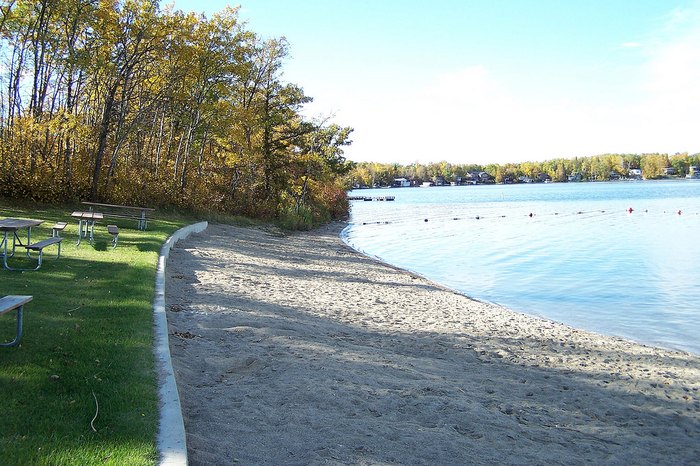 Where in North Dakota is your favorite place to swim during the summer months? Let us know in the comments. Also, if you've ever swam in any of the North Dakota lakes listed above, please share your experience(s) with us in the comments.
OnlyInYourState may earn compensation through affiliate links in this article.
lakes in north dakota
May 17, 2022
What are some of the largest North Dakota swimming holes?
There are several bodies of water in North Dakota that have become popular swimming holes over the years, including numerous lakes. One lake in particular that locals and visitors from afar enjoy taking a swim in is Lake Sakakawea, which is located near Pick City. In addition to being one of the best North Dakota swimming holes, Lake Sakakawea is also one of the largest man-made lakes because it's located within six counties: Dunn, McKenzie, McLean, Mercer, Mountrail, and Williams. Lake Sakakawea is also one of the largest reservoirs in the U.S.
For anyone looking to cool off this summer, nothing beats a swim in one of the many North Dakota swimming holes, especially Lake Sakakawea. There's no denying that this sprawling lake belongs on everyone's summer bucket list.
What's one of the lesser-known swimming holes in North Dakota that's perfect for a day trip?

When it comes to swimming holes in North Dakota, many are much more popular gathering spots than others. One of the state's lesser-known swimming holes is Beaver Lake. Beaver Lake is located in Wishek and is a great spot for North Dakota swimming. This lake's water is clear, clean, and beautiful, which certainly makes it a great place for cooling off during the summer months. Beaver Lake is also part of a state park, making it a wonderful place to include on a family day trip. In addition to swimming in Beaver Lake, boating, fishing, and water skiing are other activities enjoyed by many. Don't forget to include a visit to Beaver Lake this summer. You'll love it!