Enjoy An Outdoor Art Market At The North Dakota Capitol Grounds This Summer
Enjoy the beauty of art from North Dakotan artists as well as the sights of the state capitol grounds at this special event this summer. From mesmerizing chalk art along the grounds' walkways to fun entertainment the whole family can enjoy, this outdoor art event and market is a great way to spend a beautiful day outdoors. It's coming up soon and if you don't want to miss it, here's what you need to know: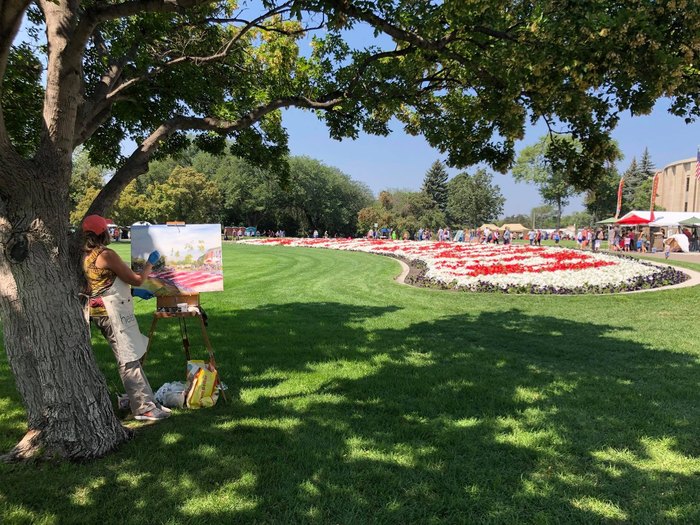 The Capital A'Fair 2019 will be held from Saturday, August 3rd to Sunday, August 4th. Each day the event begins at 10:00 a.m. and ends at 6:00 p.m. and 4:00 p.m., respectively.
Address: North Dakota State Capitol, 600 East Boulevard Avenue, Bismarck, ND, 58505
Visit the event listing on Facebook for more information.
While you're visiting the state capitol, you can also visit this awesome museum. It's free, too!